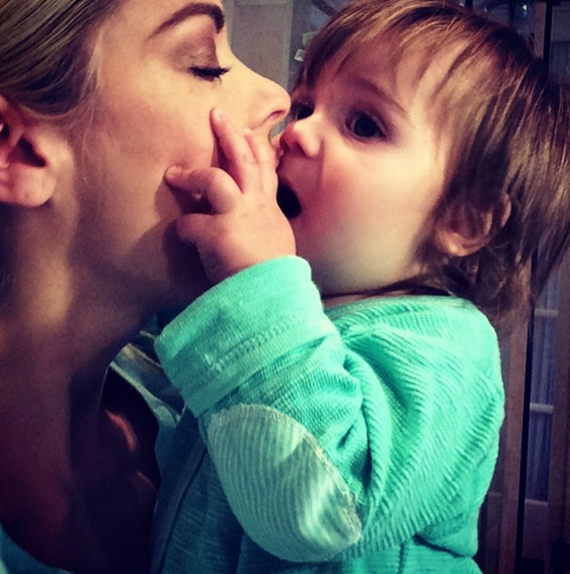 Actress Jamie King welcomed her first child last year- but has now decided to reveal in a moving Instagram post, how hard it was for her to conceive, saying she had five miscarriages.
In the since deleted post Jamie explained her difficulties in conceiving and how she was undiagnosed with PCOS (Polycystic ovary syndrome) and Endometriosis:
"For all the struggling women & moms out there that think they are alone - This is the truth about conceiving my son and struggles after. 8 yrs of pain and undiagnosed PCOS & Endometriosis."
"9 doctors until Dr. Randy Harris diagnosed me & saved my life from a severe ectopic, 5 miscarriages, 5 rounds of IVF, 26 IUI's, most with no outcome, 4½ years of trying to conceive, 26 hours of brutal labour, early delivery b/c of sudden preeclampsia, tearing and tearing after the stitches were in once I was home, milk supply issues, painful mastitis, uncontrollable crying while breast feeding, worked until the day before I [gave] birth and went back after 6 weeks after because I was afraid of letting others down."
King finished the post with inspirational hashtags, writing "For all the women out there who think they are alone in this #youarenotalone #ihavetobebravetosupportothers".
Jamie is a proud mum to her son James Knight with her husband Kyle Newman.