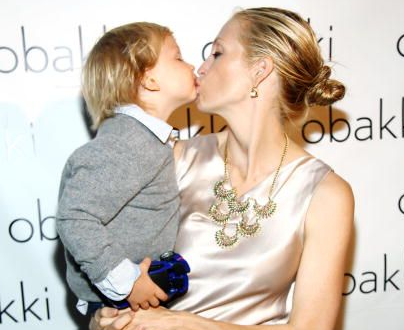 Gossip Girl actress, Kelly Rutherford, has opened up about the difficult situation her family has found themselves in recently.
Following a divorce from her husband, Daniel Giercsh, he was ordered to leave America and deported to Europe, where he was born.
However, the California Supreme Court granted custody of the children to Daniel, and they were sent to live in France with their father, leaving Kelly behind in the US.
This week the heartbroken mum appeared in court as she is fighting this decision, but learnt that it had suffered another setback in that if the children come to live in the US, and it is thought they are in the US at the moment, they could easily be deported back to France, despite being American citizens.
Kelly said about the case: "I went bankrupt trying to keep my own children in my own country as a US citizen. My own country won't protect the rights of my own children. My ex-husband got kicked out of the country and my children are with him. I'm not the one that got my visa revoked."
The mum of two children, Hermes and Helena, also spoke with Hamptons magazine about the ordeal: "I cry in the shower. It's emotional – just them being here and me wanting to keep them here and be with them every day. I have to stay strong for them; I have to do my best to stay positive. I'm doing my best to keep my kids healthy through this, and that's what I focus on every day."