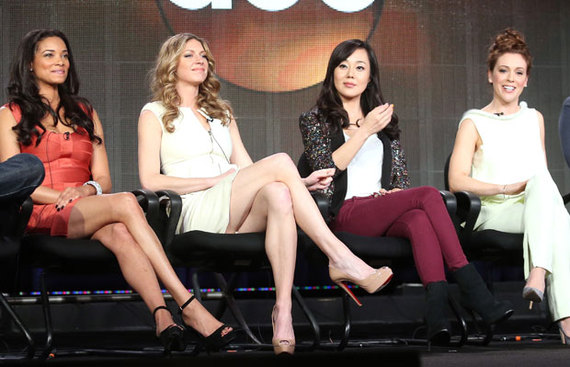 Just under a month after
the birth of her second child
, Alyssa Milano has announced that she is stepping down from her lead role in the hit series
Mistresses
.
The 41-year-old actress, also known for starring in Who's the Boss and Charmed, quit the role because the programme will be relocating for its third series, moving the production from Los Angeles, California to Vancouver, Canada for to cut costs.
Alyssa made the announcement on her website and social media, writing:
"After two wonderful seasons in Los Angeles, the studio has decided to shoot season three of Mistresses in Vancouver, Canada, for financial reasons."
"It's with a heavy heart that I have decided that I can't relocate."
"I have two babies under 4. Being a mother and wife comes first and I just cannot uproot my children and separate the family by moving away."
"I will miss this job desperately and wish everyone the absolute best."
Alyssa has two children with husband Dave Bugliari: Milo, age three, and baby Elizabella, born on September 4th this year.