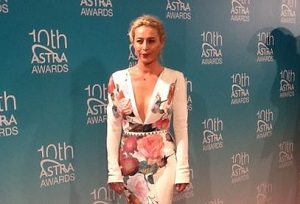 With all eyes on the guests arriving for last night's GQ Men of the Year Awards in Sydney, Asher Keddie decided it was the perfect moment to share some wonderful news.
The award-winning Australian actress, best known for her role in TV show Offspring, revealed that she and husband Vincent Fantauzzo are expecting their first child together.
Showing off her baby bump in a stunning sleeveless black dress on the red carpet, the 40-year-old said that she and her husband of seven months are 'thrilled' at the prospect of becoming parents.
"We're really excited and can't wait…I just feel good now," Asher told the awaiting press.
Artist Vincent is already dad to four-year-old son Luca, from a previous relationship. The painter received the prestigious 2014 Archibald People's Choice Award for a portrait of little Luca.
Asher opened up earlier this year about her love for her stepson, as well as her plans to start a family in the near future.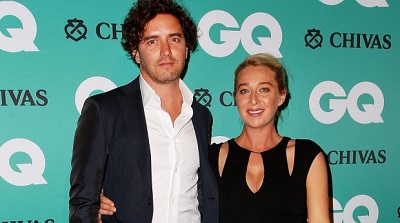 In an interview with TV Week, the actress said: "I love kids. I've always been clucky and I love being around babies. Who doesn't?"
Congratulations to the family on their wonderful news.