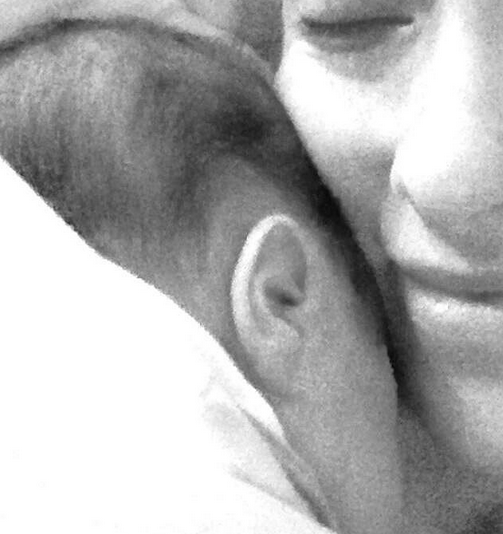 Olivia Wilde was spotted out and about for the first time cradling her baby boy Otis with her fiancé Jason Sudeikis, today.
The actress announced the birth of her first child, Otis last week on Twitter. Wilde shared an adorable intimate snap of her and her newborn with fans, not long after the son's arrival.
Before giving birth to Otis, Oilvia spoke about how being pregnant can change your perspective on many things.
"It gives you more empathy because you look at everyone and you think, 'You were a baby!' It also makes you feel closer to other females. Pregnancy brings you into this sort of commune—you feel connected to women in a way that you never have. Not to mention the mother-baby bond that forms: He's moving around in there and no one else can tell—it's a little secret friendship,"