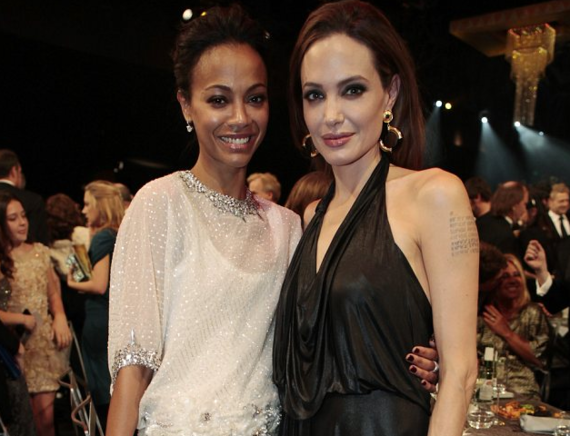 Actress and mum to be, Zoe Saldana, has spoken for the first time about her pregnancy.
Her rep confirmed two weeks ago, that Zoe was expecting her first child with her husband, Marco Perego.
Zoe opened up about her parenting plans and says she will raise her children to be bilingual.
"Of course (our children) will speak the languages that we speak; my sisters and I grew up learning French and speaking English and Spanish, and because of that, we're able to understand Italian and Portuguese. But I'm going to have to make a conscious effort to speak Spanish to my children, because I speak Spanglish."
She went on to explain why her Spanish heritage was so important to her.
"It's one of the biggest factors about me: the fire, the passion, the 'in your face' quality. I'm not going to say, 'Whatever you want, whatever you say.' I'll say, 'You know what I think? I feel this.'"