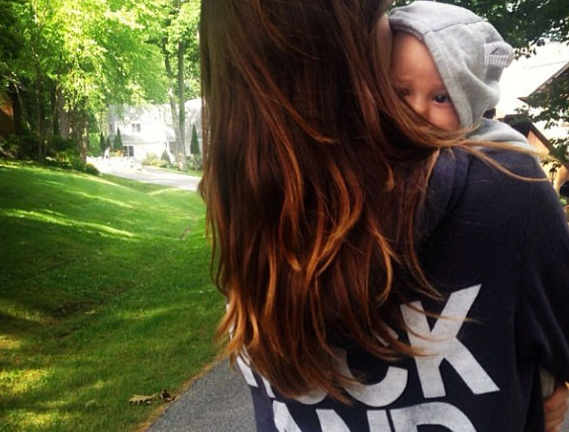 Actress and new mum Olivia Wilde shared a sweet photo of her and her son, Otis.
The 30-year-old actress shared the photo on Instagram. The snap shows Olivia with her back to the camera while holding her newborn.
Wilde captioned the picture to match the back of her top with the title: "Rock and Roll"
Olivia welcomed her first child with her husband Jason Sudeikis, on April 20th.
Olivia revealed that they named their son after musician, Otis Redding: "He was named after Otis Redding. I've just always been a huge fan ... I was a 10-year-old kid with posters of Otis Redding on my wall."