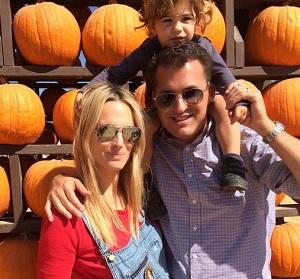 She is expecting her second child for February, and Molly Sims has been proudly displaying her baby bump at a string of red carpet events this week.
The actress and model, who announced her pregnancy last month, shared some beautiful photos of her growing bump at last night's glitzy amfAR Inspiration Gala in LA.
Molly looked nothing short of stunning in her black sequinned gown, standing to the side to show off her figure, cradling her bump with her hand.
While the 41-year-old looked absolutely radiant at the event, she opened up about the difficulties of pregnancy dressing in an interview with Us Weekly last week.
Molly, who is also mum to two-year-old son Brooks, said: "It's a little nerve-wracking. I tried on this skirt this afternoon and I couldn't get it on!"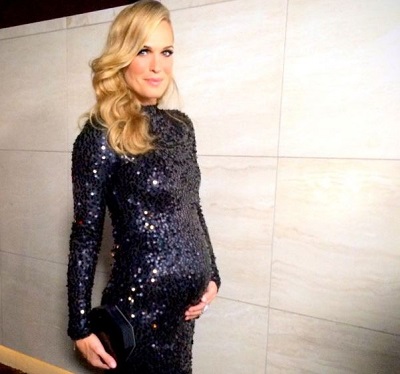 The star announced her wonderful news last month on her lifestyle website, posting a photo of herself holding a chalkboard with the words '4 months' written on it, beside little Brooks, who held a board with his age.
Molly also shared a touching message which read: "We are so, so, so blessed as a family, and I'm speechless at the fact that we have the opportunity to bring a second bundle of joy into the world."
She is looking fantastic.