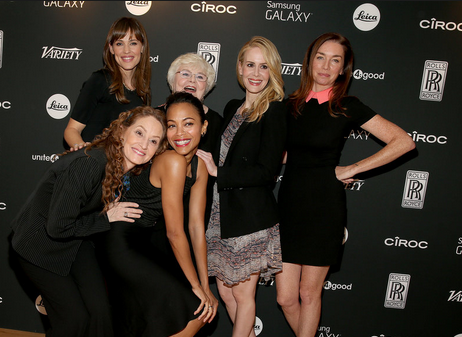 Hollywood actress, Jennifer Garner admits even though she will always love acting, nothing compares to the love she receives from her children.
The Dallas Buyers Club star is a proud mother to Violet eight, Seraphina, five, and son Samuel, two, with her director and actor husband Ben Affleck.
Jennifer spoke about what her relationship is like with her youngest child, Samuel: "With a little boy, you have somebody who is going to love his mama. There's nothing like it."
She then went on to speak about how her daughters are more girly and how Samuel is already interested in playing football with his dad: "My little dude does love a football. He can already sit and watch an entire game. He really gets it."
The 41-year-old actress admits that her household is a bit chaotic with three kids but her and husband Ben don't mind having a busy house. They would even invite other kids over for playdates.
"When I talk about managing chaos I'm talking about managing three little chaotic people, plus whatever friends bring their chaos over and we try to let the guys watch as much as we can."