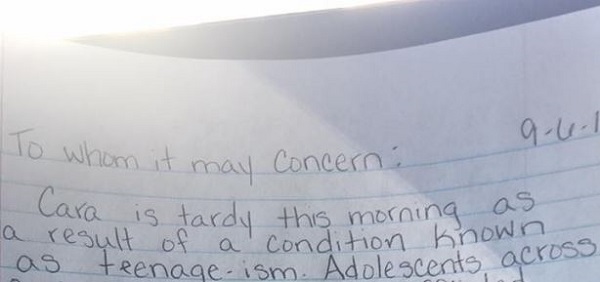 Being a parent to a teenager is hard work, so we can totally relate to the struggle that prompted US mum Nicole Poppic's now viral late note.
After a particularly difficult start to the day with her teenage daughter Cara, Nicole was late making the school drop-off.
Rather than spout a generic excuse to Cara's teacher, however, Nicole decided to get real about why her daughter was really 'tardy'.
In a note shared to Facebook, Nicole wrote: "Cara is tardy this morning as a result of a condition known as teenage-ism."
She went on to explain how, on that particular day, Cara was struck down by 'an inability to remove herself from her bed' as well as a 'need to talk back to her birth-giver'.
So, how did Nicole actually get over her bout of teenage-ism long enough to make it into school?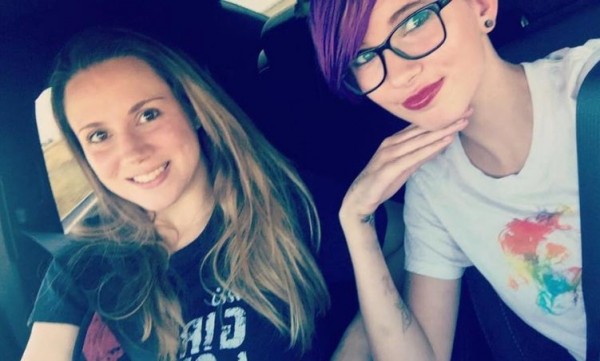 Nicole explained: "She seems to be recovering her senses after watching her cell phone fly out the car window."
It's like Nicole has lived our lives!
No wonder parents all over the world are in hysterics over the now viral letter.
SHARE to give a fellow 'birth-giver' a good laugh today.