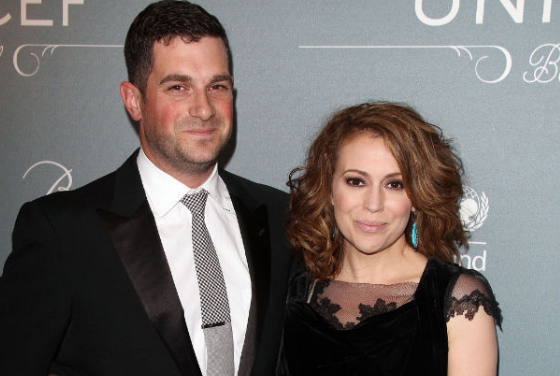 We've often spoke about the importance of finding time for your other half and how date nights, if possible, should be part of your routine.
And it looks like Alyssa Milano has taken that advice on board as the mum-of-two moves her parents in each weekend so she and husband David Bugliari can have some time together.
"My parents come stay with us so we have help with the babies," the 43-year-old told Us Weekly.
"They understand the importance of actually spending time with your spouse.
"It's what's kept their 50-year marriage."
Alyssa and David met back in 2007 and married just two years later and the actress says their marriage is as good now as it was seven years ago.
"You have to be able to still connect on a human level and not just a parental level.
"I've watched a lot of my friends struggle with their marriage and I think it's because they've lost that adult connection. You've got the make time for that."
But while grandma and grandpa are at home babysitting five-year-old Milo and two-year-old Elizabella, Alyssa says that she and David aren't necessarily eating a fancy restaurant or enjoying a movie.
"David and I can honestly make a date out of going to Target to do back-to-school shopping. We just love to be together and we have fun no matter what we do."
SHARE if you can relate.