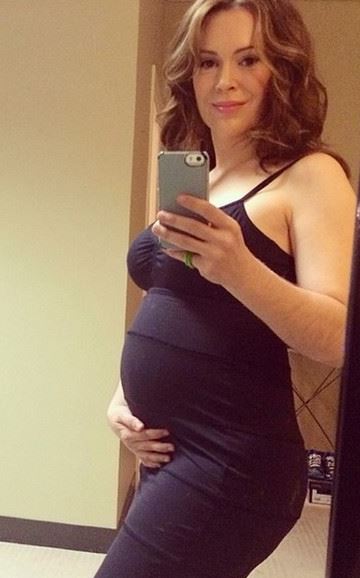 Alyssa Milano is expecting her second child this autumn, and she has spoken out about the miracle of pregnancy and how the female body is not merely made to look good in a bikini:
"It's made to give birth and have a baby and be a cosy companion for it afterward. And for my body, that meant putting on a lot of weight [with Milo]."
"I didn't indulge in fast food or junk food, so I knew it was a healthy weight. I just realised: This is what my body needs to do to have a healthy baby.
"We don't get hungry when we're pregnant for no reason."
The actress says she refuses to weigh herself while pregnant:
"You're making a skeletal system. You're making organs. I refuse to look at the scale. I didn't look at the scale with Milo until the day I gave birth. It's funny, my file was open at my appointment yesterday and there was a big Post-it note that said, 'She does not want to know her weight.'"
We love Alyssa's common sense attitude to being pregnant.