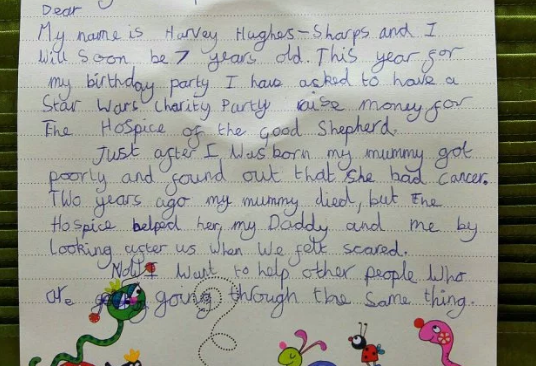 Harvey Hughes-Sharps misses his mum Rachel. She died when he was just four, having succumbed to ovarian cancer which eventually spread to her lungs and brain.
It was devastating for both her and her family, but one thing that made it a bit easier was the local hospice. It was there that she spent her final month before passing away, and the hospice's staff did everything they could to help Rachel.
They were also incredibly welcoming of little Harvey who is getting used to the fact that his mum is no longer here.
"Harvey would visit Rachel there after school," dad Jonathan told Metro. "She was waiting on hand and foot and this has really helped Harvey with his grieving process."
"It's slowly getting easier now, as he's more used to the situation. All children are different but we decided to keep Harvey fully involved the whole way through Rachel's journey."
"We had a private ceremony at home after she died and we scattered some of her ashes on a beach in Wales."
But Harvey hasn't forgotten his mum, or the hospice that treated her so well. He recently celebrated his seventh birthday which had a Star Wars theme, but he didn't want any presents.
Rather, he asked his guests to make a donation to the Hospice of the Good Shepherd in Chester, where his mum had passed away.
So far, the big-hearted youngster has raised an impressive £1,200 for the hospice!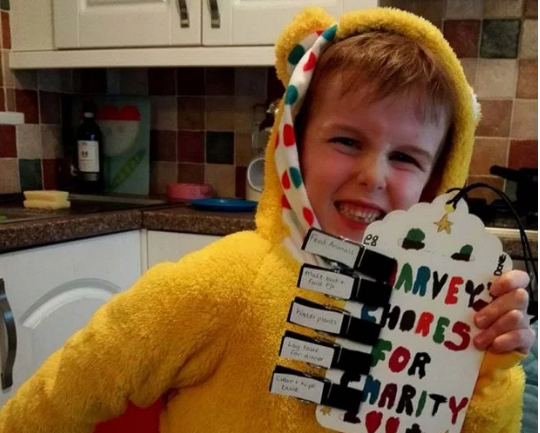 "We have helped him develop the idea, but it's been his special project and we are just supporting him," Jonathan said.
"He really wants to help the hospice, as they have a new extension being built at the moment."
'It's wonderful to see Harvey giving something back to the hospice. The team there are amazing. I can't describe how invaluable they are.'

As you can imagine, the hospice staff are overwhelmed by the boy's gesture.
"He is incredibly brave and inspires all of us to give something back to local causes. We cannot thank him enough. His mum would be extremely proud of him."
SHARE if you think this boy is a wonder.