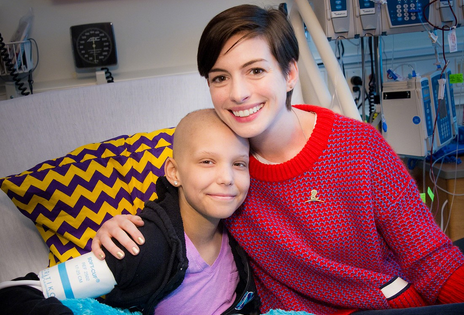 Anne Hathaway decided to give the children of Tennessee hospital, a wonderful surprise by organising a screening of the new hit film,
Rio 2.
The Oscar winning actress is a regular visitor at St. Jude Children's Research Hospital and decided to pop in on Wednesday, for the fun surprise.
Anne was in New York earlier that day for work and decided to visit the hospital, on her way back to L.A.