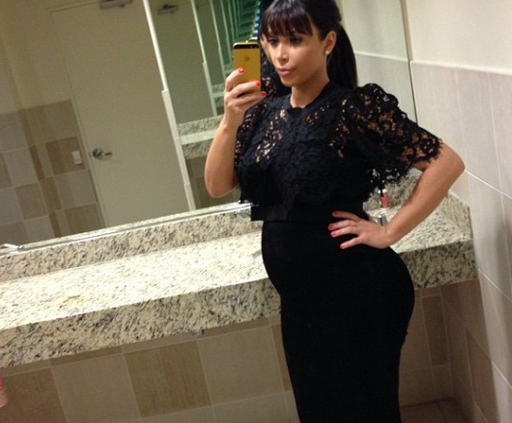 It sounds as if there may be another baby on the way for Kim and Kanye sometime in the very near future.
The reality TV star appeared on the Today show when she opened up about her plans to have another baby, saying she would have four if she could: "If I could just snap my fingers and have four, I'd have four. But I do realise I'm going to have to go through the pregnancy again ... [My first] was a really difficult pregnancy, so it's tough. Of course I want to have another child. I would love two more but we'll see. I'm going to have one more and see what it's like."
Meanwhile, Kim's older sister, Kourtney, is expecting her third child who will join brother and sister, Mason and Penelope.
It sounds as if Mason and Penelope won't be the only ones to have a new brother or sister soon if Kim's plans are anything to go by.