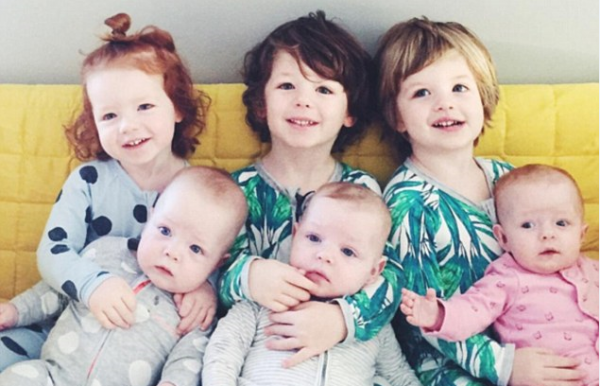 Picking the perfect name for a baby is tough, especially when there are siblings involved.
But Chloe Dunstan managed to come up with six great baby names in just three years after having three boys and a set of triplets – two boys and a girl.
The six siblings have been dubbed the most 'well-named sibset' in Australia, as each of the names complement the others but are also completely unpredictable – a rare feat when naming five babies of the same sex.
The eight-month-old triplets, born prematurely at 28 weeks, are named Henry, Rufus and Pearl.
Their three older brothers are Evan, three, Otto, two and Felix, one.
According to Essential Baby, the six siblings' names 'very much align with some golden rules of naming siblings', in particular four specific guidelines.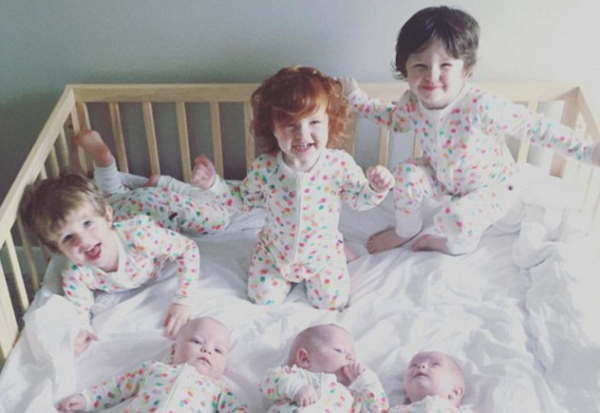 The first rule, contrary to what Kim Kardashian would say, is 'no duplicate first initials', especially when there are more than two kids involved.
Rule number two says that all names should 'end in a different sound' and make sure 'none of them rhyme.'
While many are tempted to rhyme names like Daisy and Maisy or Jackson and Braxton, it is suggested parents steer clear from this, no matter how 'cutesy' it may seem at the time.
Names should also be of a 'consistent' style where each name 'upholds a slightly left-of-usual traditional feel.'
This is also done with the triplets' middle names - Pearl Miriam, Henry Magnus and Rufus Murphy.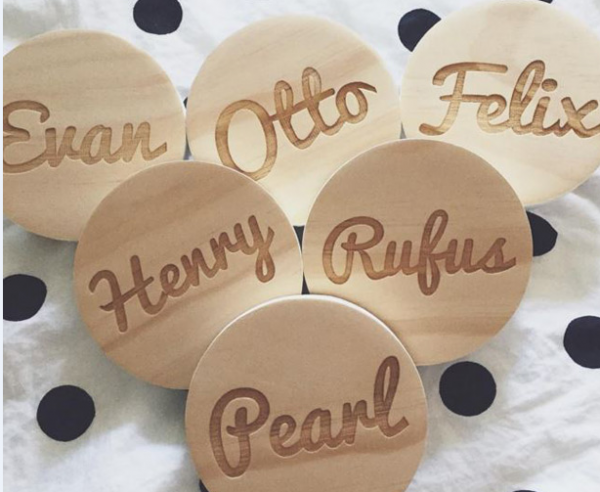 Names should also never be themed, so different styles of flowers, places or objects should be crossed off the list.
Other commonly followed baby naming rules include not naming them after a celebrity or person in the public arena or avoiding names because of potential bullying or what the name rhymes with.
Strange spellings are also best to leave out of the equation, as the frustration of correcting misspellings can be a pain in the future.
Despite Ms Dunstan's baby names following every golden rule of naming, she didn't follow any rules – just her heart.
"When naming my babies I just wanted names I really loved; names that were simple. I love older-style names with a modern quirky vibe," she said.
She also made sure they were all two syllables and had five letters or less so they "flowed together nicely.'"
SHARE if you think the only golden rule is to follow your heart.