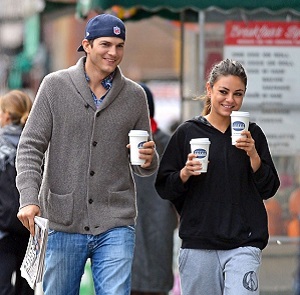 Being a dad to a newborn baby is a completely new role for actor Ashton Kutcher, but he seems to have taken to it like a duck to water.
The star, who welcomed daughter Wyatt last month, opened up on fatherhood during his appearance on chat show Conan last night.
Gushing adorably about little Wyatt, the 36-year-old said: "I have a personal 'I want to be a hero' ego thing. It [fatherhood] fulfils all of that."
Referring to himself as "a baby whisperer", the Jobs star revealed that he has already learned some great tips for caring for his daughter.
"I feel like I'm a baby whisperer now. I like to give the baby to my friends and let it cry for a second and be like, 'Let me just take this'. Any sort of hero fantasy I have is completely satiated," he added.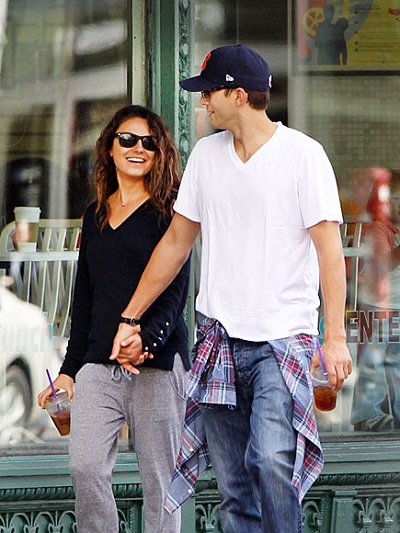 Ashton and his fiancée Mila Kunis announced the news that they had become parents last month, with the star going on to tease fans by sharing photos of multiple babies, and challenging his social media followers to guess which one was Wyatt.
It sounds like he is really relishing the role. We are delighted for him and Mila!