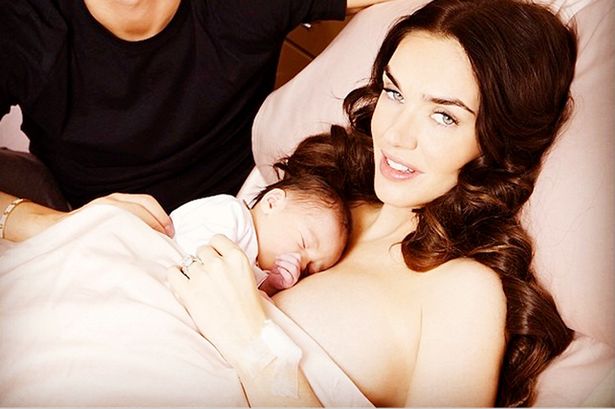 Tamara Ecclestone and Jay Rutland were sure to have caught many an eye as they stepped out with their baby daughter Sophia in probably the flashiest pram in the world.
The pram, which is said to have cost close to £2,000, is a customised pink, crystal-encrusted Silver Cross Balmoral and was a gift from Tamara's sister Petra.
This was Sophia's first outing since her birth on March 17th.
The Balmoral pram has been popular among celebrities for years, with stars including Lily Allen splashing out on the designs for their children.
The pram has a lever operated brake system, a soft foam mattress for maximum comfort and an extremely large chrome shopping basket. It also features a silver nameplate which read 'Sophia' on the front.