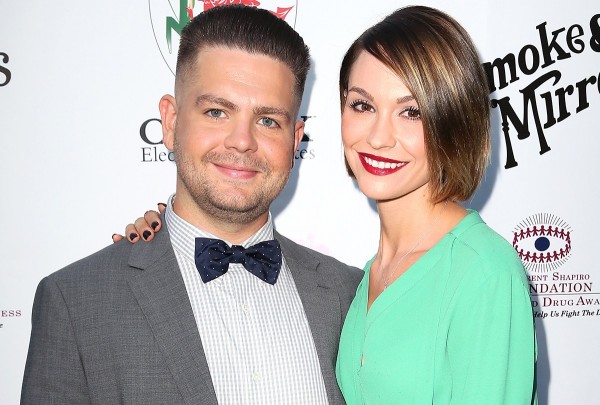 We have yet more wonderful baby news to share with you today, with the announcement that Jack Osbourne and his wife Lisa are expecting once again.
The couple chose a tongue-in-cheek way to share their news, with Lisa debuting her bump in an Instagram photo, the caption reading: "Literally ate the biggest burrito ever."
Fans were quick to congratulate the couple on their news, taking to the comment section to share messages of love and luck.
"Is that a little baby bump I spy there? Congrats to you both, and I hope the pregnancy goes well and smoothly," wrote one follower.
Another chimed in with: "Massive congratulations to the both of you, and wow – pregnancy suits you! I looked like a whale through all of mine!"
The couple, who have been married for five years, are already parents to daughters Pearl, five, and Andy, two.
Jack, who is the son of Ozzy and Sharon Osbourne, is notoriously protective of his girls.
The star followed in the footsteps of fellow stars Kristen Bell and Halle Berry, by challenging tabloids for sharing pictures of celebrities' children.
The 31-year-old previously took to his social media channels to call out Star Magazine for placing Suri Cruise and Shiloh Jolie-Pitt on the front cover of an issue.
"This is so sick. Shame on you, Star Magazine. They are children. Let them be children," he wrote at the time.
"How would the editor of Star Magazine like his/her child exploited like this? It's one thing to have parents' permission, but it's another to take liberty and do this without anyone's consent.
"This is abuse. I blurred their faces because I refuse to perpetuate this sick trend."
The cover in question carried the headline 'Inside their bizarre worlds', and examined everything from Shiloh's and Suri's bedtime to play routines.
Previous drama aside, we are delighted for Jack, Lisa and their girls – this is such an exciting time for the family!