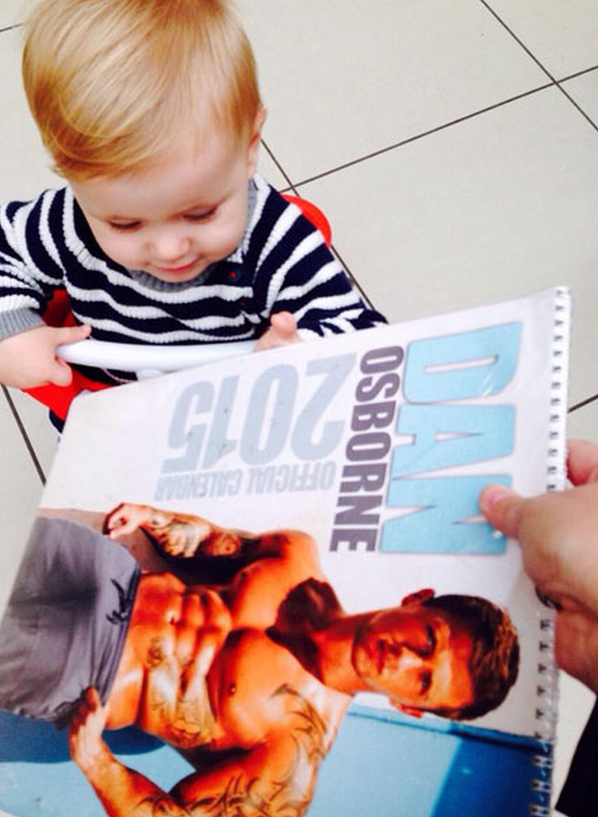 ​Awww. Get ready to melt. There's nothing cuter than a child finally realising that there might be more to mummy or daddy than meets the eye. They don't exit purely to facilitate bath, bed and burp time- they might have a job or an interesting hobby or EVEN know more babies than just you! Gasp.

This revelation took place today for Teddy, son of TOWIE star Dan Osborne. Imagine little Teddy's surprise when he learned that Daddy wasn't just Daddy, but actually a scantily-clad, reality TV star that has his own very calendar! Wow!

Dan Osborne, star of the Bafta award-winning show, tweeted a gorgeous photo of his son holding Dan's 2015 calendar after finding it on a shopping trip with his nanny. It has to be said, the tot, clearly the apple of his dad's eye, looked adorable clutching his new discovery.

Dan has come in for a lot of negative publicity lately with reports of inappropriate behaviour with TOWIE co-star, Georgia Kousoulou and suggestions that all may not be well between him and pregnant girlfriend, Jacqueline Jossa. We're sure once Dan and Jacqueline's baby arrives early next year, Dan will focus more on the welcome addition and less on his female co-stars.