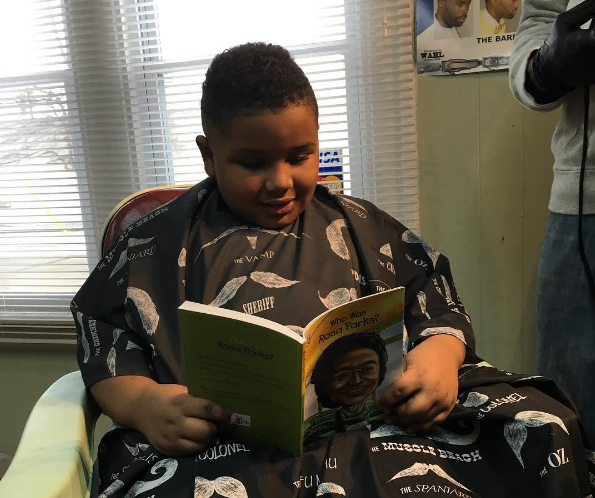 The Fuller Cuts barbershop offers a very special program for young customers.
Called Read to Your Barber, the program offers kids a $2 discount if they read a book aloud to their stylist as they get their hair cut.
Ryan Griffin, one of the barbers who created the program, told Huffington Post "all our books have positive images of African-Americans, whether it's astronauts, athletes or writers."
"Parents love it and the kids … well, they like getting the two dollars back. We get compliments from teachers all the time, too" Ryan continued.
The barbershop, which is based in Michigan, has inspired many children to read more, while boosting their inner-confidence.
The shop has an impressive collection of children's books, with over 75 rotating titles.
Ryan says the best part of the whole program is the effect it has on the influence of the children:
"When little kids that don't really know how to read or what's going on see an older kid in the chair with a book and then grab a book too, that's what's important."
"Because when a kid thinks it's cool to read, that's a gift."
We could not agree more!
SHARE if this story inspired you.