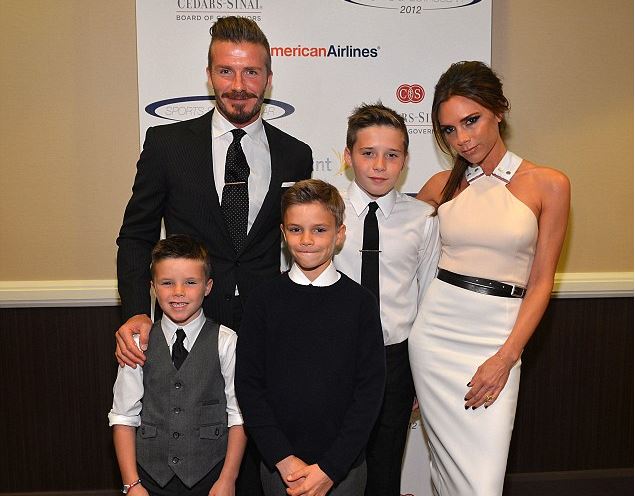 With Victoria and David Beckham as parents, it's not surprising eldest offspring Brooklyn Beckham has taken a step into the modelling world.
15-year-old Brooklyn made his modelling debut in the latest issue of British magazine Man About Town.
The biannual publication says it is "targeted at high-end business-engaged and culturally-orientated male urbanities... giving a guide to the seasonal men must haves."
Brooklyn has followed in the footsteps of his younger brother Romeo, 11, who had a starring role in a Burberry campaign in December 2012.
In the shoot, Brooklyn models high-fashion labels such as Ralph Lauren, Saint Laurent and Supreme.
Australian photographer and family friend Alasdair McLellan, who has previously taken pictures of David and Victoria, led the fashion shoot.