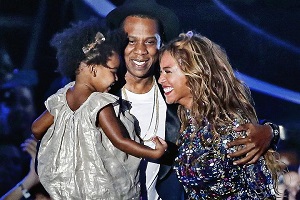 There has been plenty of speculation surrounding Beyoncé and Jay-Z's marriage, but today's reports appear to show that the couple are stronger than ever.
According to People, the singers are putting on a united front and have even renewed their vows, with their daughter playing a major role in the decision.
"They did have major problems…they worked it out, and they've renewed their vows," a source told the magazine, adding that they did it "for their reputations and for Blue Ivy."
Now the couple supposedly have big plans coming up, with reports claiming that they intend to move to Paris.
While the French city has supposedly always held a special place in Beyoncé's and Jay-Z's hearts, the music moguls are said to be keen to introduce their two-year-old daughter to its culture.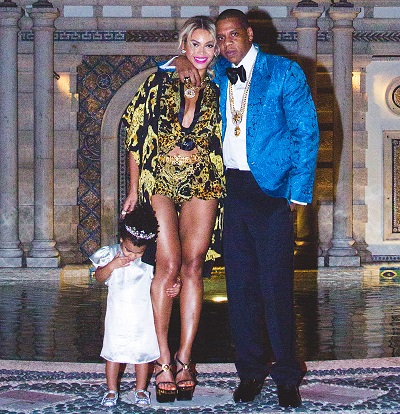 With plans to put Blue through preschool in Paris, the source also revealed that the toddler will be learning French!
"They want to buy a place in Paris because they have so many memories, and they want to be able to be there more often," said the source, adding, "Paris is their city."