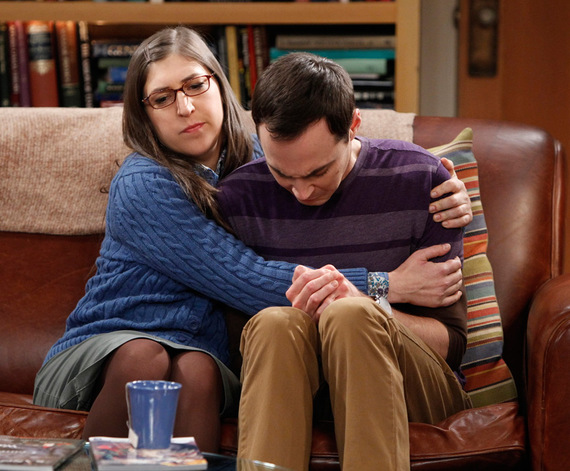 Star of the hit US series The Big Bang Theory, the actress who plays the awkward but brilliant scientist Amy has published a book advocating attachment parenting.
Just like her character, Mayim Bialik has a PHD in neuroscience and is a leading advocate of this style of parenting.
Her new book, Beyond the Sling, tells parents to breastfeed until the child decides to wean themselves, and to practice co-sleeping, where children share a bed with their parents rather than sleeping alone.
Mayim breastfed her son until he was four years old, which was the source of public controversy when she was photographed feeding her son in a New Yourk Subway.
Attachment parenting has been criticised for placing unreasonable an unrealistic demands on parents. There has been very little scientific research into the practice, and no evidence produced to suggest it is better than 'normal' parenting.
There has also been warning against the practice of co-sleeping, which is discouraged by paediatric bodies due to the risk of SIDS or suffocation.
Mayim doesn't hold back in her advocacy however, slamming disagreeing mothers as "indignant women who want to be in offices and not parenting their children actively". Mayim also lashes out at those who criticise her anti-vaccine stance, and her advocating veganism for young children.
The 38-year-old actress is a single mum of two children, Miles and Frederick, aged nine and six. She and her husband Michael Stone divorced in 2012.
Michael is a stay-at-home dad, and homeschools their two children while Maylim works.