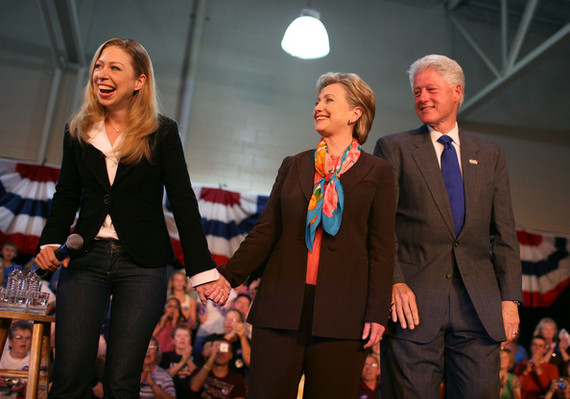 Very happy news this morning as it was announced that political power couple Bill and Hillary Clinton's daughter Chelsea has given birth to a baby girl.
This is Chelsea and husband Marc Mezvinsky's first baby and the first grandchild for Bill and Hillary as Chelsea is their only child.
Until August Chelsea worked as a correspondant at NBC, but left the network to focus on her growing family.
Chelsea announced the birth of his little girl on Twitter, revealing the baby's name as Charlotte Clinton Mezvinsky.
"Marc and I are full of love, awe and gratitude as we celebrate the birth of our daughter, Charlotte Clinton Mezvinsky."