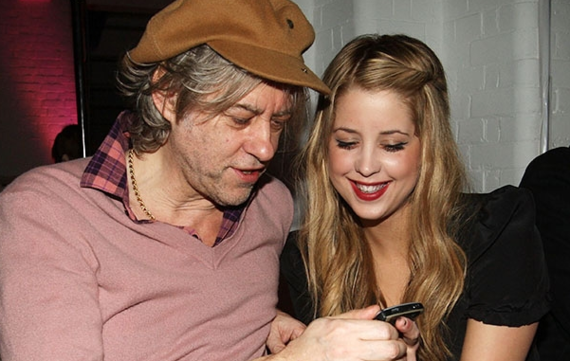 It has been almost two months since the tragic passing of Peaches Geldof on the 7
th
April.
At the time, Peaches' dad, Bob Geldof, released a heartfelt statement on behalf of the devastated family describing his daughter as: "the wildest, funniest, cleverest, wittiest and the most bonkers of us all ... Writing 'was' destroys me afresh. What a beautiful child. How is this possible that we will not see her again? How is that bearable?"
Bob has now opened up about losing Peaches and how his stage performances have helped him through the darker days: "It's that thing people say – some other part of you comes out. And I guess that's right. In that regard, it's very cathartic.
There's a lot of things going on in my head at the moment and you can just purge them and the crowd allow you to do that. I'll sleep well tonight which is the first time in weeks I've slept well."
The singer made the comments at Volksfest in Plymouth recently.