Christmas is EXPENSIVE. Right around now, we all start to feel the pinch a little as present after present piles up. And this year, we want it to be special. So much has been missed out on, that we want to try to make it up a little this Christmas season, and show it can be still be magical, with or without restrictions in place.
We can help you do that – and on a budget too! We've made a list of gorgeous stocking fillers for 3-8 year olds that 1. Are all under €10. 2. Aren't a screen. 3. Are things you can do (or eat!) together! That's a pretty good check list if you ask us! Happy budget shopping!
Easons 'Baby Shark' by Cottage Door Press (RRP €6.99)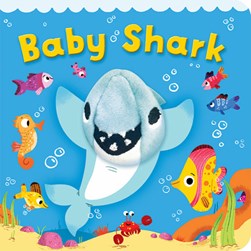 This Little Learners Board Book contains colorful under the sea illustrations and features a cute finger puppet shark attached to the back cover! This adorable board book encourages interactive play, hand-eye coordination and language development in your little one.
Babies and toddlers learn best when they are playing, especially when their grown-ups share in the fun! This rhyming story entertains while teaching language patterns; The funky shark finger puppet encourages interactive play between little ones and their grownups; Practice hand-eye coordination while enjoying together time.
Aunty Nellie's 'Mini Chocolate Make Up Set Milk Chocolate' (€2.50)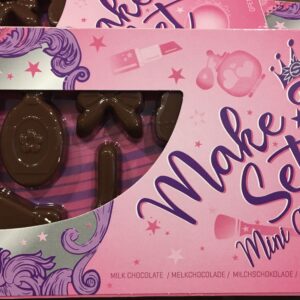 Girly, tasty and cute, this little gift set is the perfect addition to any sweet-toothed, girly-girl's stocking! Available in Aunty Nellie's sweet store, the set is a handy stocking filler to make her Christmas morning.
Byrnes' Books and Toys 'Playing cards for kids' (RRP €9.99)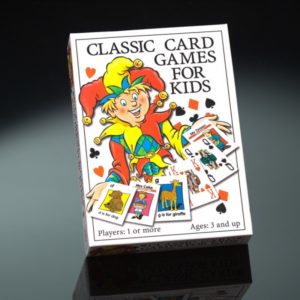 Help teach your child how to play cards for hours with these classic Jumbo playing cards!
Specially designed for children, these playing cards help children learn through play. These playing cards are all the card games you could ever need! Over twenty classic card games for children including include Alphabet Soup, Crazy Eights, Go Fish, Snap, Old Maid and many others.
This pack is great fun for children and comes with a pack of playing cards, an alphabet pack and a happy families pack. It also comes with an instruction book with clear, easy to understand rules for over 20 card games. These playing cards are jumbo size, so that the smallest figures can hold them. This game can be suitable for children to play alone or to play together. Whatever age you are, these games can be great fun for all the family. These card games can be pack to take on holiday, as they are small enough to carry.
TK Maxx 'Disney Tattle Tales Storybook & Figurine Set' (RRP £3.99)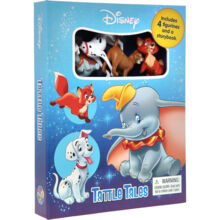 This gorgeous hardback book is suitable for children that are 3 Years + and have a big imagination! There are four figurines included in the set so you can play along with the story and bring it to life this festive season.
Smyths Toys 'Lego Friends Emma's Summer Play Cube Travel Toy' (RRP €8.99)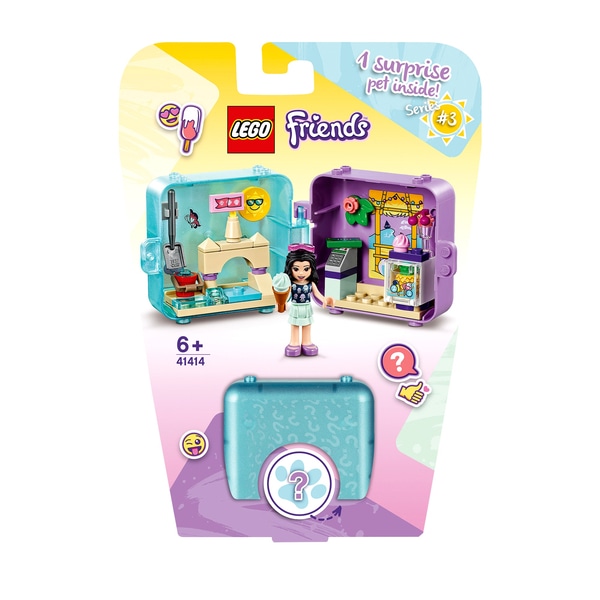 Transport creative kids back to happy days on the beach with LEGO Friends Emma's Summer Play Cube playset. Inside the opalescent carry case is a mini beach scene, complete with sandcastle and ice cream stand. It's the ideal gift for kids who love compact toys and hanging out at the beach There are 5 Summer Play Cubes to collect. Each portable toy has a mystery pet in a random colour – discovering the surprise inside is part of the fun!
The elements of this summer toy are removable so kids can enjoy imaginative holiday play outside of the cube. The pieces also attach to the cube's base for fuss-free fun on the move – and no more missing bricks! The cube splits in 2 so kids can share the mini play cube adventures with a friend. The stackable toy connects to the other cubes to create a fun display.
Introduce kids to the world of Heartlake City, a place of everyday heroes and a guaranteed warm welcome!
Byrnes' Toys and Books 'Play-doh 8 pack neon' (RRP €7.99)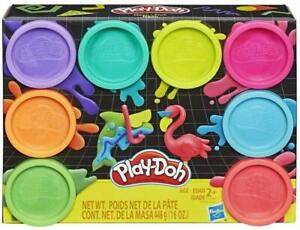 In 8 eye-popping neon colors! Make your creativity pop with 2-ounce cans of non-toxic Play-Doh compound in 8 wild neon colours: teal, pink, hot pink, green, light blue, orange, purple and green!
Shape your imagination – From lightning strikes to fluorescent flamingoes, kids ages 2 and up can pop open a can of Play-Doh neon and make the most electrifying creations they can imagine! Keep it fresh to reuse again and again – There are few things more satisfying than opening up a fresh can of Play-Doh compound. The airtight containers keep it fresh to play with again and again!
Primark 'White and Pink Lily The Unicorn Toy' (RRP £2.00)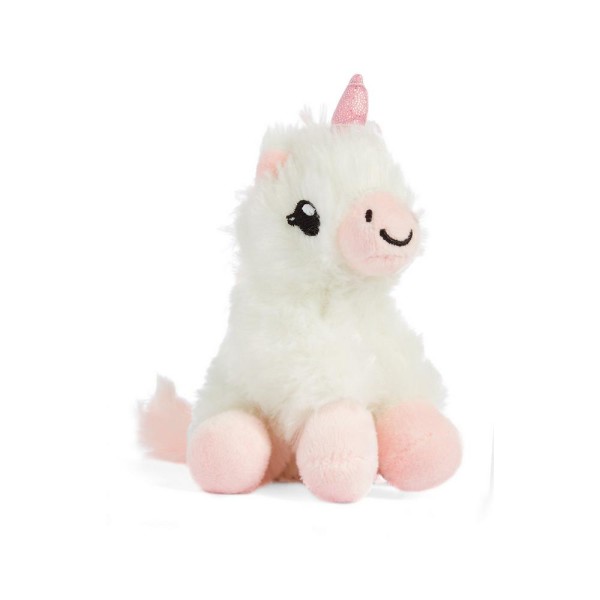 Soft toys are always welcome in any kid's world. This quirky and cute addition is the snuggliest unicorn around, ideal for make believe and cuddles!
Easons 'Llama on the Loose' by Lucy Daniels (RRP €6.99)
Fiction for 5-8-year olds! Helping animals, having fun! The bestselling Animal Ark series has been reimagined for a new generation of children. Perfect for animal lovers and fans of Holly Webb and Magic Animal Friends.
When Amelia and Sam's friend Caleb adopts a new llama, they hope she will become friends with the other two llamas at the petting farm. But the new llama's arrival causes lots of problems as Llarry and LLiam are spitting mad about having to share their pasture with the newcomer! Can Amelia and Sam help sort out the llama drama? A brilliant animal series from multi-million-selling author Lucy Daniels, loved by parents and children alike!
Totallytoys.ie 'Lego city ocean mini submarine' (RRP €9.99)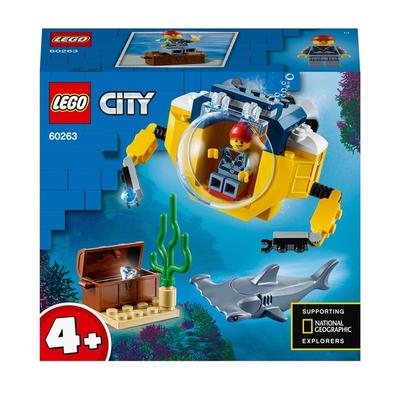 Kids can dive into creative play with this LEGO City Ocean Mini- Submarine underwater toy playset. There's a submarine with a bubble cockpit and movable inspection arms, a pirate treasure chest with gems and a cool hammerhead shark figure. This building set has everything kids need for imaginative underwater adventures.
This age 4+ toy playset includes a simple, printed building guide and a special Starter Brick element, so youngsters can take pride in constructing their own LEGO toys. With the free LEGO Building Instructions app for smartphones and tablets, kids get Instructions PLUS – an interactive building guide with zoom and rotate viewing tools that really do turn LEGO building into child's play.
Includes a toy submarine, chest, pilot minifigure, a shark figure and both printed and digital building instructions.
4+
TK Maxx 'Dickie Toys Light & Sound School Bus' (RRP £5.99)
This light and sound action bus has opening parts that engage all of the senses! Hours of entertainment lie in this simple package, that is suitable for children aged 3+.
Smyths Toys 'Lego Harry Potter Minifigures Series 2 Limited Edition' (RRP €3.99)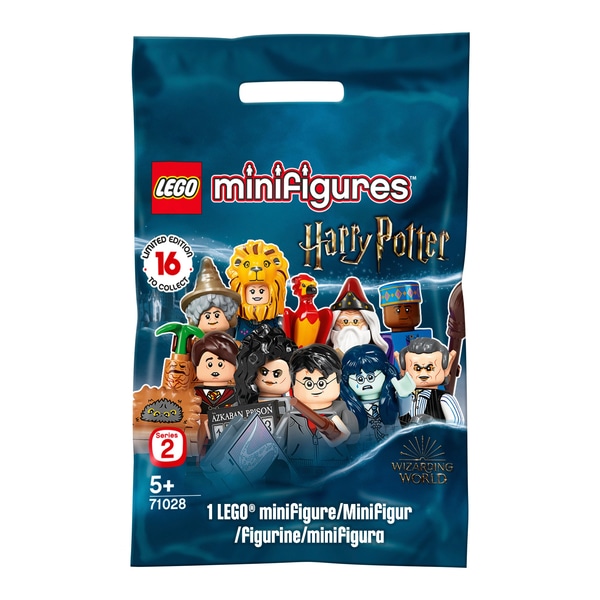 Kids and fans will love these awesome LEGO Minifigures collectible bags. Each mystery bag contains 1 of 16 different toy characters from the Harry Potter series.
Fans young and old can collect, play with or display some great characters from the Harry Potter series, including Harry Potter, Hermione Granger, Ron Weasley, Ginny Weasley, Fred Weasley, George Weasley, Luna Lovegood, Moaning Myrtle, Griphook, Headmaster Albus Dumbledore, Professor Sprout, Neville Longbottom, Kingsley Shacklebolt, Bellatrix Lestrange, Lily Potter and James Potter.
Prompt creative Harry Potter play with loads of iconic characters, stretch imagination skills with exciting role-playing games and stories and play with these toys as is or add them to others for action-filled adventures!
Thrill Harry Potter fans with fun collectible toys that inspire imaginative play
Ken Black 'Frozen 2 giant colour pages with stickers' (RRP €6.99)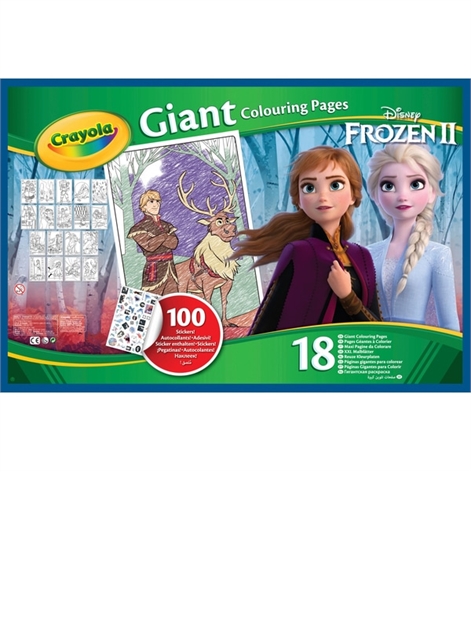 Kids can now colour their favourite Frozen 2 characters in a BIG way. Giant Colouring Pages are the perfect size for hours of colouring fun. Just colour in and display your art proudly. Contains 18 giant colouring pages and 100 stickers. For ages 3 years up.
Join Elsa, Anna and the rest of the gang on their new adventure, featuring your old and new favourite characters!
Ken Black 'National Geographic volcano science kit' (RRP €9.99)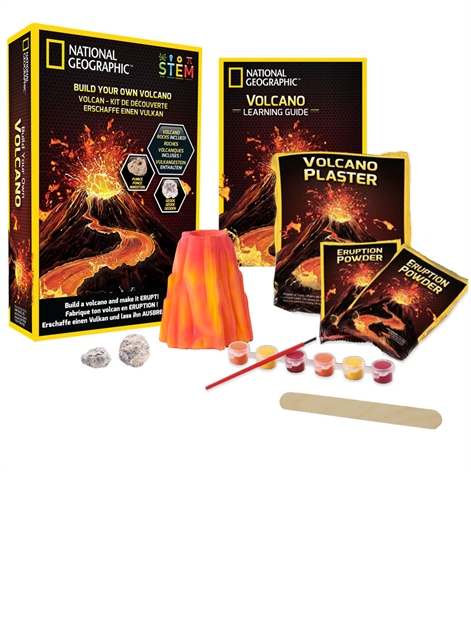 Create an eruption with National Geographic's exciting Volcano Science Kit. Your child will get to cast their own volcano (plaster and mold included), paint it (paint and brush provided), and then make it erupt (includes eruption powder)! This is a great family activity and provides hours of fun for all ages.
Volcanos + Eruptions = Awesome Science Fun!
Learn about tectonic plates, earthquakes, volcano formation, and volcanic rocks. National Geographic's learning guide provides many interesting facts and is designed to promote a love of geology and science.
This science kit includes: Plaster, volcano mold, paints and paintbrush, eruption powder, two volcanic rock specimens (geode and pumice), and our learning guide.
Get your Volcano Science Kit today!
Totallytoys.ie 'Marvel Avengers gauntlet lenticular jigsaw puzzle' (RRP €6.99)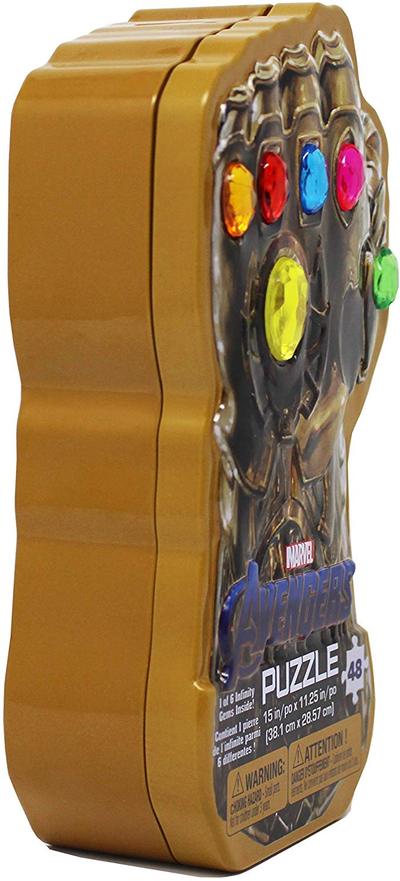 Features the Infinity Gems from Marvel's Avengers: Infinity War
Collect all 6 puzzles and Infinity Gems that fit into the gauntlet-shaped storage tin! Recommended for ages 4 and up!
Kids will love putting together this Avengers: Infinity War puzzle. One of six different puzzles is inside the gauntlet-shaped tin. Each puzzle comes with its own Infinity Gem—collect all six gems and fit them into the tin to complete your own Infinity Gauntlet!
Aunty Nellie 'Harry Potter Magical Sweets' (RRP €4.50)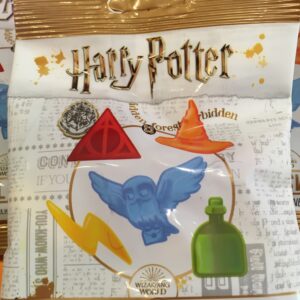 Packed full of gummy fruit flavoured magical shapes, this bag contains Juicy Pear, Sour Cherry, Tangerine, Watermelon & Banana Flavours all in Harry Potter lightning bolts, potions and owls! Cool and tasty!
Totallytoys.ie 'Towering Blocks game' (RRP €7.99)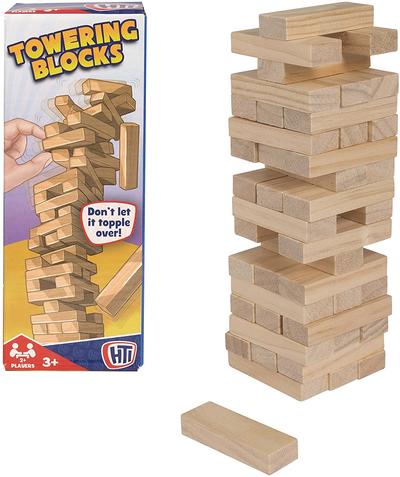 The perfect game to test your nerves. See who has the steadiest hand and eye coordination as you manoeuvre the blocks out of their place on the tower and stack it on top. Build up the 48-piece tower and challenge your friends to a match.
Great entertainment for children and adults of any age, this traditional original game has been keeping families amused for generations!
2+ players
Ages: 3+