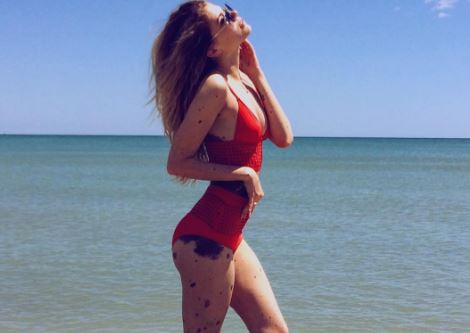 It's often the case that kids who are in any way different find themselves the victims of bullying.
That's how it was for Yulianna Yussef, who was born with birthmarks all over her body.
In fact, the Ukranian-Lebanese Instagrammer (22) had so many that, when she was at school, her classmates used to call her a Dalmatian, giraffe or cow.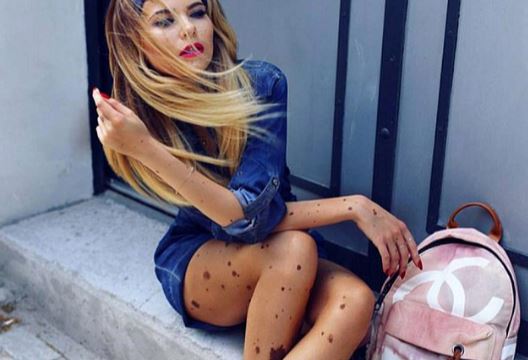 "When I was 15, my friend told me that walking with me was like walking with a monkey because everyone looked at me," she told Metro.
Fortunately, Yuliana didn't let the bullies break her. In fact, she has grown into a truly stunning young woman, and has a whopping 18k followers on Instagram.
Now, Yuliana is using her social media popularity to raise awareness of her condition, congenital melanocytic nevus (CMN) – a type of birthmark affecting just one in every 500,000 people.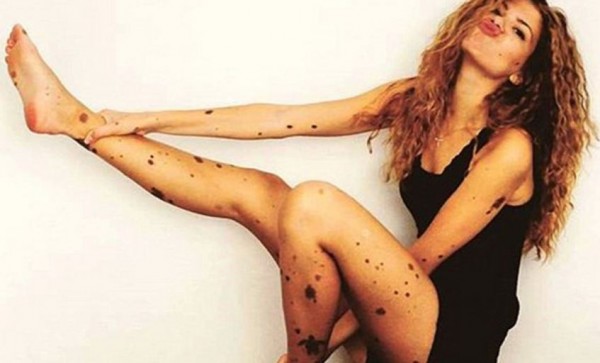 "When I was born, in Ukraine, doctors didn't give me a favourable prognosis," she wrote on Instagram. "But my mom never gave up and didn't listen to anyone. She was always looking for more information."
Yuliana tried countless treatments for her condition, but learned that skin grafting would be the only real solution. Now that she has learned to see the beauty in herself, she isn't prepared to go down that road.
"In my case, that would require more than 12 operations. So why am I writing this? In order to try to convince people once again that I and others are not 'lepers.'"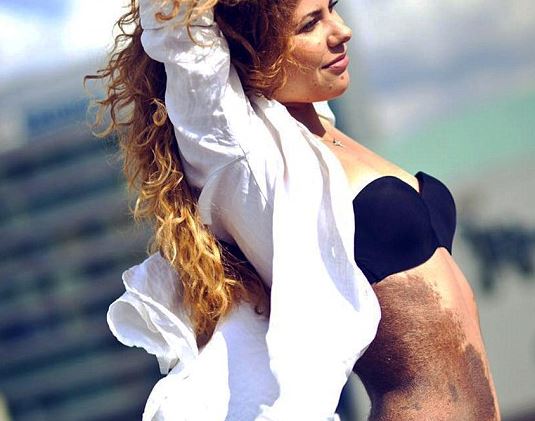 Touchingly, her message seems to be doing wonders for others affected by birthmarks, including relieved mums.
"You are extremely beautiful. My five-month-old daughter was born with a large birthmark and is continuing to get small ones," wrote @kiiirrra.
"Some days I feel sad but your posts make me feel better. Thank you for sharing."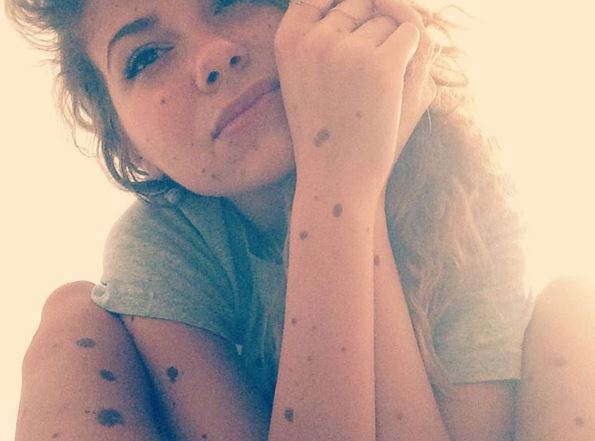 Young girls with similar conditions have also received a big boost to their confidence thanks to Yuliana's words. "Thank u for giving me the strength to face the fact that i am different form others," wrote moisture_29. "I have the birthmark on my leg too.i felt so sad before i had found u."
What a wonderful role model Yuliana has become. And she's simply stunning! You can check out her Instagram here.
SHARE to help mums instil confidence in their children, birthmarks or no birthmarks.