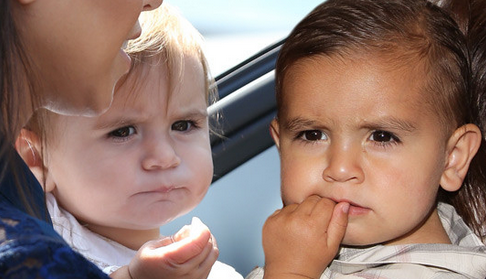 Reality star and mum, Kourtney Kardashian has been defending her choice to co-sleep with her two children.
Kourtney said that it was something that just occurred naturally with Mason aged 4 and Penelope who is 19 months.
"I didn't plan it. When I had Mason, I just felt really attached to him and wanted to bring him everywhere. He ended up sleeping with me, and I breastfed for 14 months."
Kourtney said she has no idea where the co-sleeping idea came from as it was something her parents never did.
"I definitely didn't sleep with my parents unless I was sick or something. I don't know, it just kind of grew. I wasn't reading attachment parenting books before; it's just what came naturally to me. I think even with different kids, it's different. Each kid needs something different."
The Keeping up with Kardashians star was questioned about her controversial parenting choice while out promoting the new Kardashians' kids clothing line.