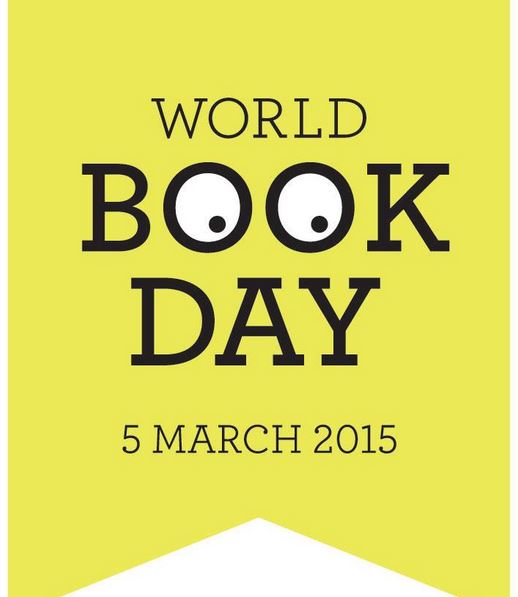 World Book Day, the world's biggest annual celebration of books and reading takes place today, Thursday, 5th March 2015.
World Book Day is a partnership of publishers, booksellers and interested parties who work together to promote books and reading with the aim of encouraging children to explore the pleasures of books and reading.
Children will be given a £1 Book Token in their nurseries and schools, which they can use to claim their World Book Day title in bookshops across the country from 2nd March 2015.
Head to the bookshop this weekend and let your little one choose from these fantastic titles:
Age 2+:
The Dinosaur That Pooped A Lot! by Tom Fletcher & Dougie Poynter, illustrated by Garry Parsons (Random House Children's Books)
Elmer's Parade by David McKee (Andersen Press)
Age 5-7:
A Pirate's Guide to Landlubbing by Jonny Duddle (Templar)
Magic Animal Friends: Lucy Longwhiskers Finds a Friend by Daisy Meadows (Orchard Books)
Age 7-9:
The Diary of Dennis the Menace: World Book Menace Day by Steven Butler (Puffin)
Goth Girl and the Pirate Queen by Chris Riddell (Macmillan)
Age 9+:
Best Mates by Michael Morpurgo (HarperCollins)
Dork Diaries: How to be a Dork! by Rachel Renée Russell (Simon & Schuster)
YA:
Killing the Dead by Marcus Sedgwick (Orion)
Geek Girl: Geek Drama by Holly Smale (HarperCollins)