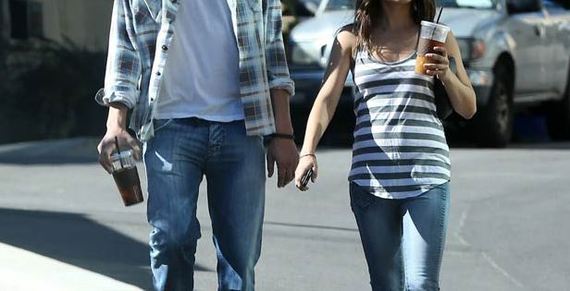 Mila Kunis and Ashton Kutcher are expecting their first child together.
Reports have been flooding in that Mila is going to be a mum, mere weeks after the couple got engaged.
30-year-old Kunis might be the new face of Jim Beam Bourbon, but it seems she's going to be laying off the booze herself for the next while.
Ashton has some parenting experience from his years of being stepdad to Demi Moore and Bruce Willis' three girls.
The 36-year-old actor finalised his divorce from Demi in November 2013 and the That '70s Show stars have been dating since 2012.
Mila has previously express her desire for a family.
"The truth is I don't think I can do this for the rest of my life. I also want a life. I want a family, like one day, not tomorrow," she said last year.