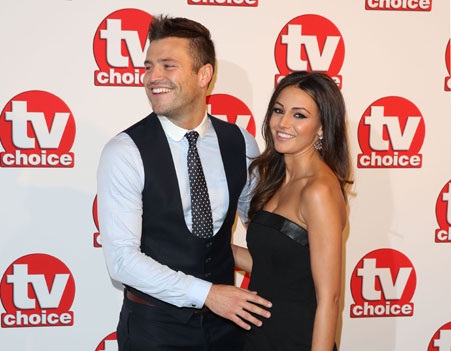 As Mark Wright and Michelle Keegan celebrate a year of engagement, the loved-up couple are making serious plans for their future.
In an interview Mark gushed about how excited he was about settling down and having children, suggesting that Kate and Will's recent announcement might be responsible for his broodiness.
"It's so good! I love their first kid. Every time I see pictures of George, I'm always showing Michelle." Mark said. "One day I'll be very excited to have children."
The couple are hoping to get married before having children, but they don't seem too concerned about starting their family a little early.
"Marriage, baby, baby is the perfect way, I think. Mark said. "But if it happens before, it happens…"
Michelle is keeping quiet on the baby front, not wanting to renew the pregnancy rumours sparked by Mark being snapped putting his hand on her stomach at the TV Choice Awards.
She was however dying to talk about her wedding, which is set to take place next year. Asked how the plans were coming along she replied that everything was running smoothly.
"Really well, we've got the main things done so it's just the little details now. I'm really excited." The soap star said.
"We're perfect together. He's my best friend. We're like mates. It's ridiculous!"