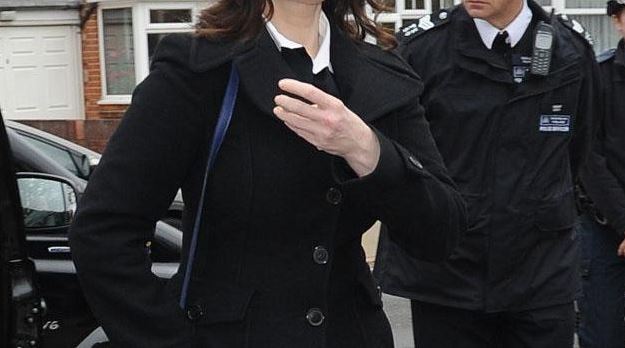 Nigella Lawson has been turned away at a London airport after being banned from America for admitting to taking drugs.
The celebrity cook was due to fly from London to Los Angeles to act as a judge on TV cooking show The Taste, but was reportedly not allowed on the plane.
The 54-year-old 'Domestic Goddess' confessed under oath during a trial last year that she had snorted cocaine several times and smoked cannabis in front of her children.
Nigella has two children, her 19-year-old daughter Cosima and a 17-year-old son Bruno from her marriage to the late journalist John Diamond.
Although Scotland Yard did not act over her confession, it seems the US authorities are taking a tougher stance.
Nigella is said to have arrived alone at Heathrow airport on Sunday morning to catch a direct flight to LA.
She is thought to have checked in and passed security before being told she could not board her plane. She had to return to the first class check-in to arrange to collect her hold luggage.
The celebrity is said to have tried to enter the US by registering online for permission to travel and confirming she had not been arrested or convicted of offences including taking illegal drugs.
However, the US reserves the right to ban visitors to their country if they have admitted to drug use, even if they have not been convicted.
Before going to the airport, Nigella posted a photo on Twitter with the caption, "Packing for my holiday!"
The photo showed a sunhat, a tube of Colman's Mustard and a small tin of Maldon sea salt.