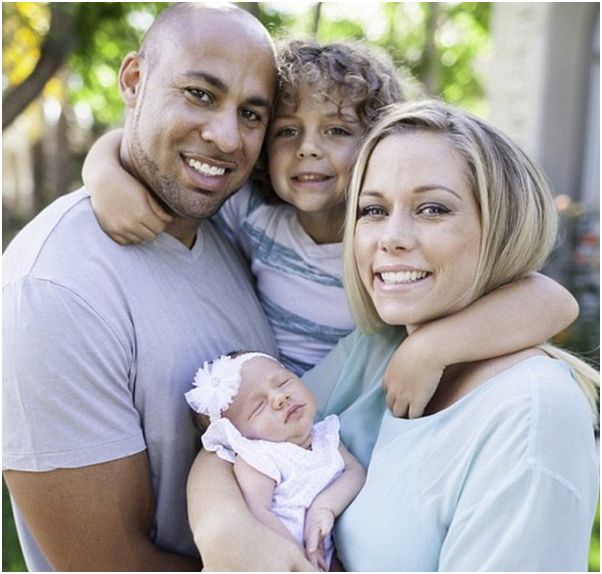 The marriage of new parents Kendra Wilkison and her husband Hank Baskett is believed to be on the rocks, just weeks after they shared their baby joy with the world.
Former Playboy bunny and reality TV star Kendra and her husband welcomed their beautiful baby daughter Alijah into the world only a month ago.
However, it has been widely reported this evening that former NFL star Hank Baskett has moved out of their home and into a motel after a huge argument.
The couple - who are also parents to their four-year-old son Hank Jr – are believed to be fighting for their marriage after a number of rows.
The Kendra On Top star's mother, Patti Wilkinson, recently claimed fame had changed her 28-year-old daughter, and not for the better.
She said, ''When Kendra was on The Girls Next Door, I think that she was down to earth, she was fun, it was all new to her and exciting. That was Kendra, that definitely was Kendra.
''As years go by Hollywood has crept in and I think it has changed her and not for the better and I never thought it would happen.''
We really hope this couple can work things out.