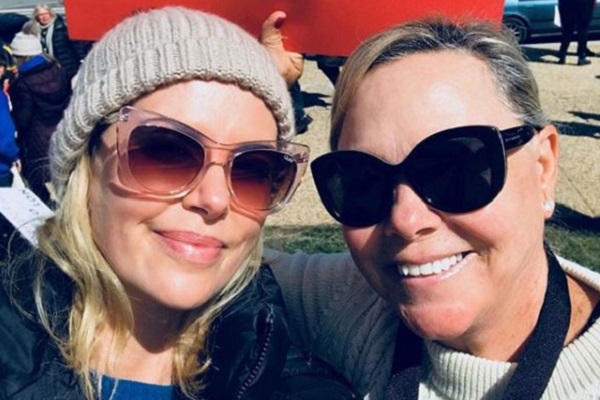 Stunning actress Charlize Theron has opened up about the trails and tribulations of motherhood, and we love it.
The mum-of-two and bombshell recently revealed in an interview with Elle that she would be lost without her own mother. So sweet!
The South African-American actress adopted two children, Jackson, 6, and August, 2, and co-parents with her mother Gerda Maritz.
"I knew that I would have to have my mom help me if I was going to do this as a single parent," she told the magazine. "To not acknowledge her in co-parenting my children would be a lie. She has jokingly said, 'Being a grandparent is what I was born to do.' I was like, 'Yo, b***h! What about me? Was it not to raise me? I'm your kid!'
"But I'm so lucky to have that. I would feel pretty alone if I didn't have a partner in crime in all of this"
Adoption for Theron was always her first choice in becoming a mother.
"In South Africa, orphanages were everywhere, and I wanted a brother or sister. I was always aware that there are so many children in this world who don't have families.
"Adoption is a very personal thing—I know people whom I love dearly who don't feel that they could raise another child as their own. I respect that. But for me—and I can't be the only person out there—I never saw a difference in raising an adopted child versus my own biological child. I don't feel like I'm missing out on something."
As if we could love her more, the former supermodel gets real about the tough days of being a mum.
"I have bad days. I make mistakes. Going through the tantrum stages when they're such little a**holes. And they choose the worst moments. It's a lot for one person. But after six years of having my two nuggets, there's not a day when I wish I hadn't done this."
For her, it really does take a village to raise a child.
"In the beginning, I wanted to do it all and didn't reach out for as much help as I actually needed. I felt, If I don't do all of this, then maybe I am a bad parent. The second time, I realised I am happier and my kids are happier if I ask for more help. People think I have a staff of 40, but I don't. I have one nanny and my mom up the street and amazing friends and family. I call them my village."
Theron is definitely channelling her experience of motherhood in her latest role. In the upcoming film, Tully, she plays an exhausted mum-of-three who is barely getting by. While she says that she never experienced postpartum depression herself, close friends of hers who did provided major inspiration for the role.
"My friend Ashlee was a huge inspiration in making Tully. She's one of my closest friends, and I saw her struggle through postpartum depression. She had this moment where she was like, 'I don't know how I'm supposed to feel right now. I don't feel like me.' It's hard to watch a friend go through that."
Tully is released on the 20th of April, directed by Diablo Cody,the genius behind the hilarious script of Juno, it's definitely a movie for that much-needed girl's night!