Proud parents Ciara and Russell Wilson have finally shared snaps of their daughter, nine-month-old Sienna Princess Wilson.
The pop sensation and the Seattle Seahawks quarterback are now using the TraceMe app to give fans an exclusive look into their personal lives.
The 32-year-old says she's excited to give her fans the behind-the-scenes experience with the app, posting 'things I would never share anywhere'.
For example - this gorgeous photo of the mum and little Sienna. And notice that the photographer is Russell himself!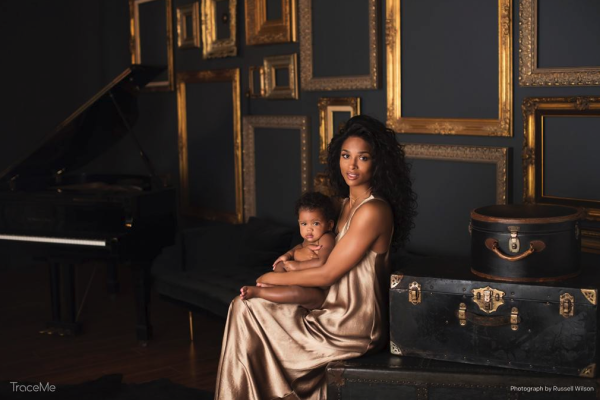 Picture via TraceMe
Sure, he could retire from football and just get behind the camera instead!
We also love how Ciara manages to look both regal and relaxed at the same time.
Not to mention the fact that Sienna looks simply angelic with those little curls!
The Grammy Award winner is also mum to son Future Zahir Wilburn, who she had with rapper Future.
Her three-year-old boy features in her Instagram video about TraceMe, along with little Sienna.
"I'm so excited to be opening up my world to you on TraceMe. You guys know that I tend to be private with a lot of things, but with TraceMe I can have a genuine, unfiltered connection with you all," the mum-of-two told her fans.
"My motivation for this was to give back for all of your support throughout the years."
She added, "We now have a special place where you can get to know more about me, and see all the fun things that go on with my music, my family, my fashion, and so much more."
Her followers definitely seem onboard with the idea.
"I'm deleting apps right now to make space," one person wrote enthusiastically.
Another fan commented, "Thank you for the experience Ci! It's a blessing to get to personally witness you glow mama!"
We can't wait to see more from Ciara and Russell!