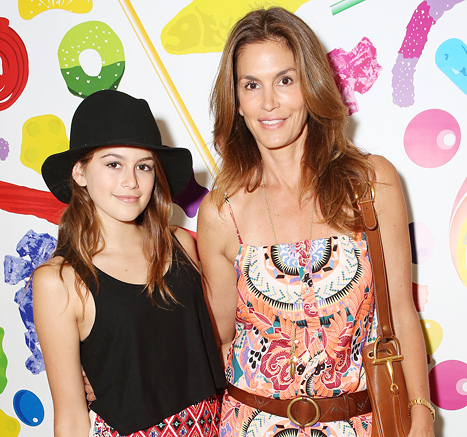 Cindy Crawford is not taking any chances when it comes to her children.
Cindy and husband Rande Gerber took their children Presley and Kaia out of their Malibu school days before they were due to start after testing showed high levels of PCBs.
PCB, or polychlorinated biphenyl, is a type of chemical was once used for window caulking. The chemical was banned in the 1970s, but is still found in older buildings.
PCBs are very dangerous; exposure over time can cause cancer, liver damage and reproductive and immune system problems.
The chemical was found when the school decided to test ten random classrooms for PCBs, and four were found to have over the legal limit. The school also tested the air, but no PCBs were found.
The school plans to renovate these rooms to remove the PCBs, and continue periodic tests of air quality.
Cindy however feels this they aren't doing enough to ensure children's safety.
"I think that air testing and water testing are a great piece of the puzzle," Cindy said. Unless they're testing every day, how do I know that every day it's safe for my kid?"
The model offered to give her own money in order to perform more tests at the school, but both the school and the Environmental Protection Agency insist that the school is safe.
"I look 10 years down the line. What if my kid, God forbid, had a problem?" Cindy asked.
"How could I live with myself if I knew that it was a possibility and I still sent them to school there?"