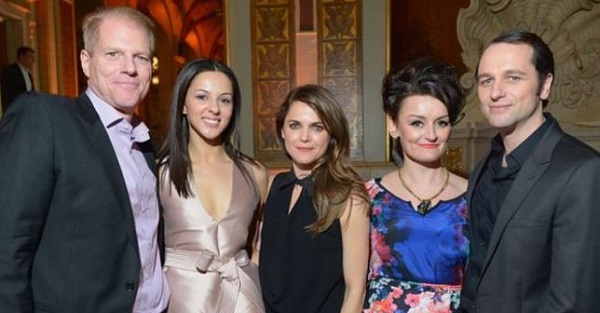 They surprised everyone at the beginning of the year when they revealed their joyful pregnancy news, and we can now confirm that actors Keri Russell and Matthew Rhys are parents!
The couple, who co-star on period drama The Americans, were spotted out with their bundle of joy earlier this week, with Keri holding her newborn close to her chest in a shoulder sling. A source close to the couple went on to confirm the news to Us Weekly.
Apparently, Keri and Matthew welcomed their little one earlier this month.
"Keri and Matthew both looked overjoyed and are over the moon to be new parents. They are always snapping pictures of the baby, and family and friends have been sending gifts," said the source.
While there is no word yet as to the gender and name (apparently, their spokespeople have yet to release a statement), we'll keep you posted!
While this is the first child for the couple, Keri is already mother to eight-year-old River and four-year-old Willa; her children from her marriage to Shane Deary.
Congratulations to Keri and Matthew on their bundle of joy's arrival!
SHARE with a fan of the show who will be delighted by this news.