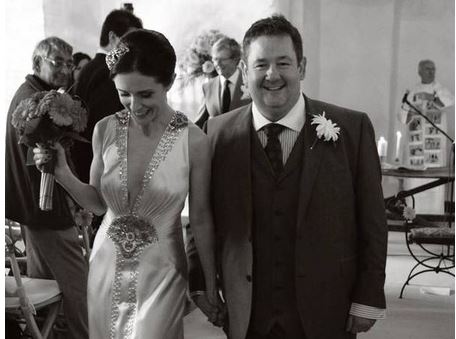 As any first-time mum-to-be knows, pregnancy can be a worrying time so we appreciate all the support we can get!

But it looks like this famous mum-to-be hasn't been very lucky in that department.

Last week Johnny Vegas's wife, Maia Dunphy, took to Twitter to share her exciting baby news with her 20,000 followers, but it looks like this television presenter might be regretting that decision if her latest post is anything to go by.

It seems that since the What Women Want host decided to open about her big news, she's been inundated with less-than-helpful tweets about her current condition.

Taking to Twitter to call out those people that have been irritating her, the comedian's wife said: "Can people please stop sending me 'You'll never sleep again' and 'your life is over' messages?? Really not helpful."

Maia has voiced her frustration in the past about the probing questions women are asked regarding their plans to have children, so we get the impression the TV presenter has little patience for less-than-supportive posts and messages.

We know Maia can take a joke, but maybe people should cool it for the time being and let herself and Johnny enjoy the next few months!