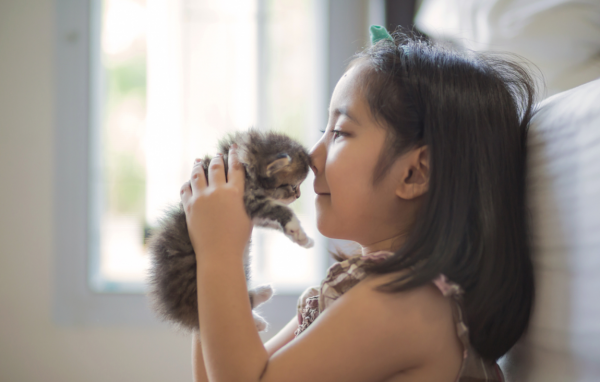 As mums, we've become professional fib finders.
Understanding when our kids are telling porkies has become a bit of a superpower, but it seems like we're not the only ones who can suss it out.
Well, in an effort to avoid telling any lies, 12(and a half)-year-old Maggie sought out professional help after her cat 'accidentally' drank something he shouldn't have.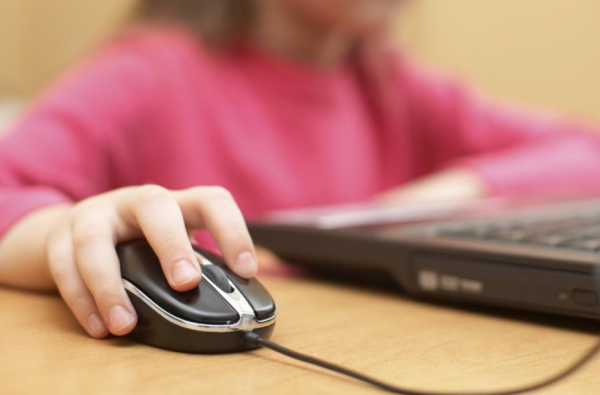 Spending some chill time with her cat, Shadow, Maggie explained her situation to a local vet saying:
"My cat was watching TV with me and drank a few sips of my strawberry milk," read the email shared on Imgur.
"It had been on the table and he drank it when I wasn't looking. I am concerned how this may affect him because I do not know if he has ever drunken milk or strawberry milk."
An email we got this morning at the Animal Hospital I work at.
The email was shared on Imgur with the caption: "An email we got this morning at the animal hospital I work at."
The post has been viewed a whopping 1.4 million times in just 13 hours and we can see why.
Thankfully for Maggie (and her cat), the vet responded with a very reassuring email telling her that the strawberry milk shouldn't have done any major damage.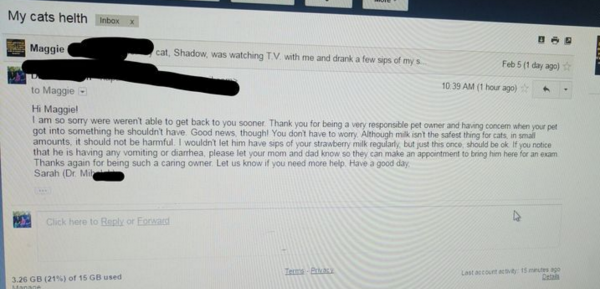 "Thank you for being a very responsible pet owner," read the response.
"Good news, though! You don't have to worry. Although milk isn't the safest thing for cats, in small amounts, it should not be harmful.
"I wouldn't let him have sips of your strawberry milk regularly, but just this once, should be ok."
Well, that's a relief.