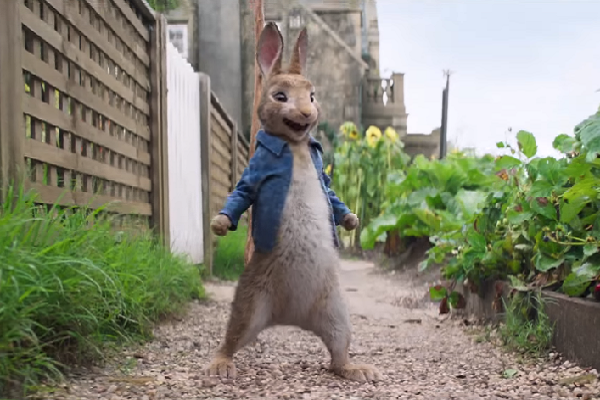 Picture via YouTube
Nothing is quite as enchanting as Beatrix Potter's charming illustrations and her tales (tails?) about the funny little creatures living in the Lake District.
The classic character of Peter Rabbit is coming back to the big screen, this time in CGI alongside real-life actors.
Into the Woods star James Corden brings his comedic talent to our favourite furry-tailed rascal. The hilarious trio of Flopsy, Mospy, and Cottontail are played by Margot Robbie, Elizabeth Debicki, and Daisy Ridley.
Irish star Domhnall Gleeson plays Thomas McGregor, the enemy our furry friends will fight, and apparently, the adventure takes them all the way to London!
While Sony has already released the trailer, this new featurette gives us an even better look at the world of Beatrix Potter, and how it's being updated for modern audiences.
The film comes out on March 16, 2018, and we are hopping with excitement!
Some Beatrix Potter fans are not so enthusiastic about the adaptation, though.
"Beatrix Potter would be disappointed her 'bunny book' is being turned into an Alvin and the Chipmunks tale, lacking all her magic and whimsy," said one Twitter user.
Another person tweeted, "Why are child voice acting roles constantly given to grown men? Nothing against James Corden, but he (along with most adult men) was not a good pick for this."
What do you think of the Peter Rabbit movie? Does it keep in the spirit of the classic books?
Fancy winning a year's supply of nappies? Just sign up to the Tesco Club and you could walk away with this fantastic prize, worth £350. AND once you sign up you get a bonus 100 points on your card.