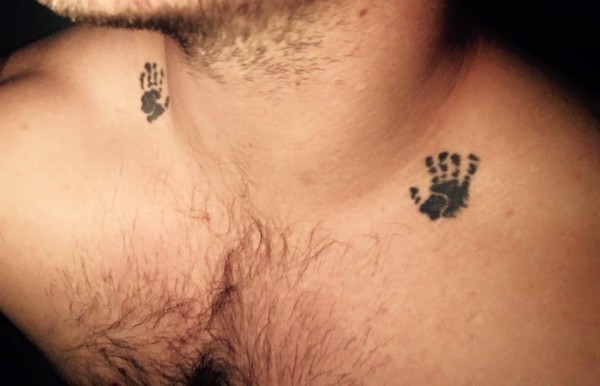 A dad has written and beautiful open letter honouring his stillborn son.
Aussie dad Brad Kearns was prompted to write the emotional piece on Father's Day in Australia – and his message is as sweet as it is heartbreaking.
Brad says that even though his son Buddy died, from that day forward he was still a dad, a message we LOVE – and one that applies to parents who have suffered a miscarriage too.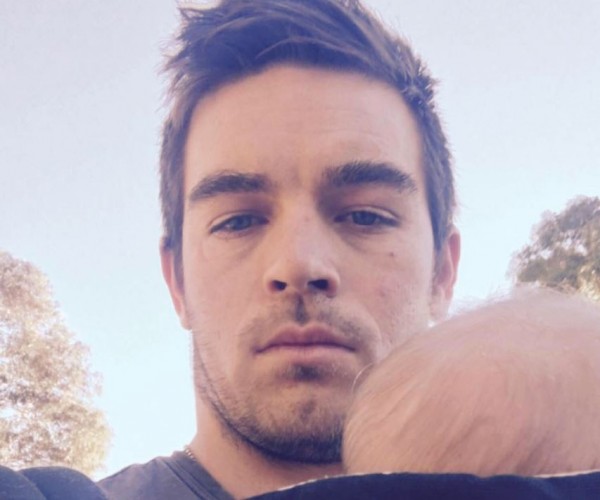 "The fact that we couldn't take him home with us didn't change a thing," Brad wrote. "The fact I would never teach him to kick a ball didn't matter. We held his hands and we called him our own. He was the first little boy I ever made that promise to.
"I remember on the next Father's Day I didn't expect anything. I got a card. I received a few lovely text messages. I was still a dad. It meant the world to me."
And to honour his son, Brad got tiny hand prints tattoos around his neck as an "eternal cuddle".
"Do you remember the first time you touched your child's hands?" he wrote. "You rubbed your thumb across the top of their fingers as they hold onto yours. You grab their entire hand and hold it in your fist. You give it a little squeeze to let them know that you're there; and you sit in awe of their vulnerability. And at that moment you make your silent promise. A promise to protect them. To care for them. To give them your all. A promise to be the best parent you can be."
SHARE if Brad's beautiful message touched your heart!