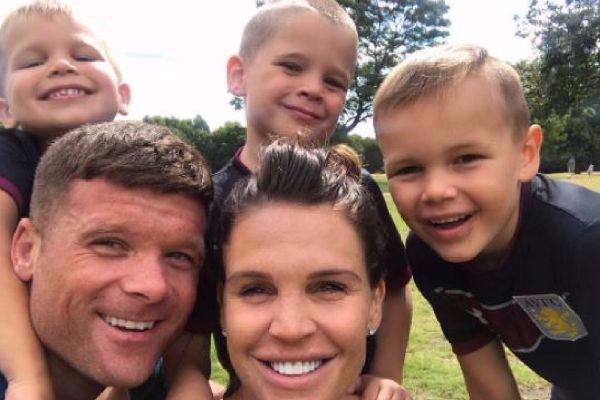 Bath time is an all-too-necessary part of our little one's days. Sometimes it can be tough if they're not sitting still, but a snap that former Miss England Danielle Lloyd shared shows it can also be funny!
Danielle is a mother of four, and her youngest, Ronnie, was born on September 13 this year. His mother shared a picture of the tiny baby with her 452K followers the other day.
And Ronnie looks.... shocked! He also looks adorable, of course - he's got those big, blue eyes!
"Ronnie enjoying his bath at nanny Kim's," Danielle explained in the caption.
We doubt Ronnie is shocked by the presence of the camera, as the mum-of-four has posted numerous photos of her little bundle of joy since his birth. And why wouldn't she - he's beautiful!
The 33-year-old model has three sons with ex-husband and footballer Jamie O'Hara: seven-year-old Archie, six-year-old Harry, and four-year-old George. Ronnie is her first child with her new beau, Michael O'Neill.
For a while, the mum did not let Jamie see their children, but on November 18 the athlete posted a photo of himself with his sons.
Reunited with my angels ❤️ #love #family pic.twitter.com/hzegsNGWfR

— Jamie Ohara (@Mrjamieohara1) 18 November 2017
Back to the littlest of Danielle's brood, the model's Insta followers thought Ronnie's surprised little face was darling.
"Wow they grow so quick! Wee cutie," commented one person.
"Oh my god he's gorgeous!" exclaimed another.
Here sure is! What's the funniest face your child has ever pulled, mums?
Fancy winning a year's supply of nappies? Just sign up to the Tesco Club and you could walk away with this fantastic prize, worth £350. AND once you sign up you get a bonus 100 points on your card.