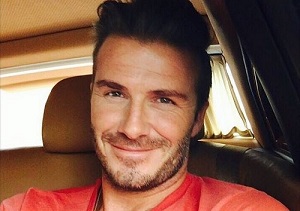 A fan picture of a woman photographing David Beckham while driving a motorcycle with her child on her lap has sparked outrage on social media.
The former footballer took to his Facebook page to share a still of a fan holding her phone up while driving her bike, trying to take a photo of him.
The father-of-four captioned the photo: "I'm all for fans taking a picture but not sure this is the safest way to do it!"
Whether David noticed it or not, his followers were quick to spot the young child resting against the woman's lap while she was driving.
The picture has received a significant amount of backlash, with users criticising the woman for her dangerous behaviour.
One wrote: "Man!!! At first glance, I didn't see a kid standing there. What's in her mind?!?! Riding single-handed, holding a phone, taking pics [sic], not wearing a helmet, and a child standing in between her legs?! Safety is totally not in her senses at all!"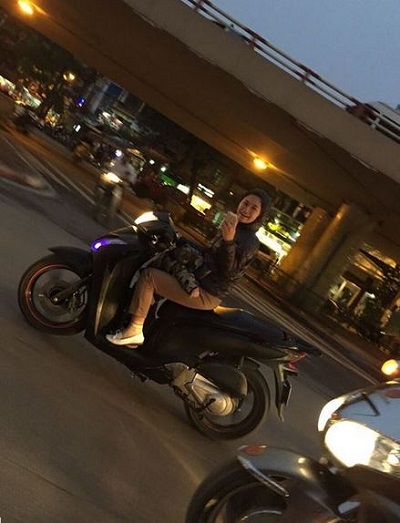 However, others have slammed Beckham for appearing to encourage the woman's behaviour by taking a photo of her.
Another wrote under the photo: "You should give some signal to remind her of [the] dangerous situation instead of shooting her back."
Beckham is currently in Vietnam promoting his new whiskey brand.