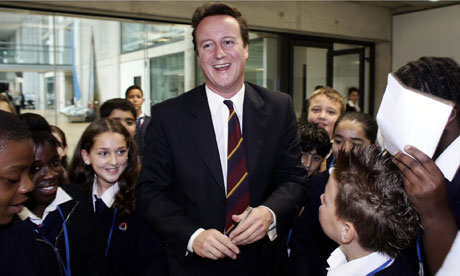 Prime Minister David Cameron has revealed his intention to send his eldest daughter Nancy to a state run secondary school, becoming the first Conservative PM ever to do so.
"We want to, I have always said that," Cameron said. "We have been round three or four schools in London and had a good look,' he said.
While her parents are keen on state school, 10-year-old Nancy has the final say about where she goes to secondary school.
"My daughter has got a very large say in the matter so she is having a think about what she has seen. But there are some good schools to go to."
Despite his private education at Eton, a school which currently charges nearly £30,000 a year to attend, David Cameron wants his educational reforms to make private education unnecessary.
'If you pay your taxes you shouldn't have to pay all over again," he stated in an interview. "There is no reason why our state schools can't be among the best in the world, and some of them are."
"What is exciting is there this change not only in practice but also in culture which is all about excellence and wanting to be the best and wanting to get the best out of every child, and you are now seeing that in more and more schools."