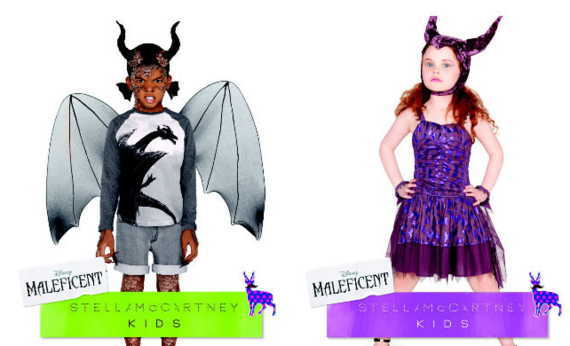 Fashion designer, Stella McCartney has teamed up with Oscar winning actress and mum Angelina Jolie to create a new kid's clothing line inspired by Jolie' upcoming film,
Maleficent.
Stella has created over eight designs from princess dresses and sandals to T-shirts and runners for both boys and girls up to the age of 14.
Stella said she couldn't wait to work with Angelina on the designs and had always loved Disney as a child.
'I've always been a huge fan of Disney growing up, as was my mother, and I grew up watching all the films like most kids did. When the opportunity presented itself and I was invited by Angelina Jolie to visit the film set, I jumped at the chance.'
The Maleficent clothing line will be available online and in selected Disney stores at the end of April before the film's release in May.