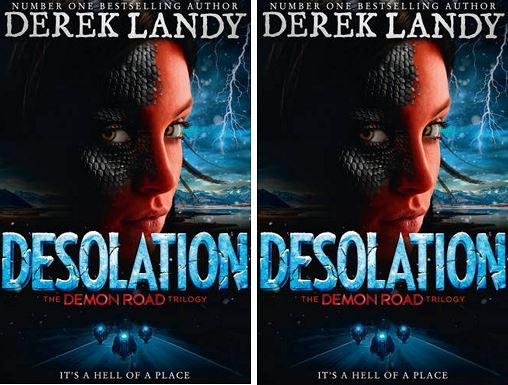 Desolation is the thrilling second part to Derek Landy's spectacular Demon Road trilogy. Derek's first book was a YA sensation, and the second installment is just as gripping.
Reeling from their bloody encounter in New York City, Amber and Milo flee North On their trail are the Hounds of Hell - five demonic bikers who will stop at nothing to drag their quarries back to their unholy master.
Amber and Milo's only hope lies within Desolation Hill - a small town with a big secret; a town with darkness to it, where evil seeps through the very floorboards. Until, on one night every year, it spills over onto the streets and all hell breaks loose.
And that night is coming.
Gripping, exciting and engaging, Landy's second installment is every bit as good as the first, and with the third and final book just six months away, we'll finally know what happens to Amber and Milo.
Revealing that he was brought up on thrillers, the author believes the Demon Road trilogy was "born out of this lifelong love and incorporates elements from slasher movies, Stephen King novels, modern urban legends and that classic sub-genre: the killer car."
Published by HarperCollins Children's Books, it will be available from Thursday, 7th April.