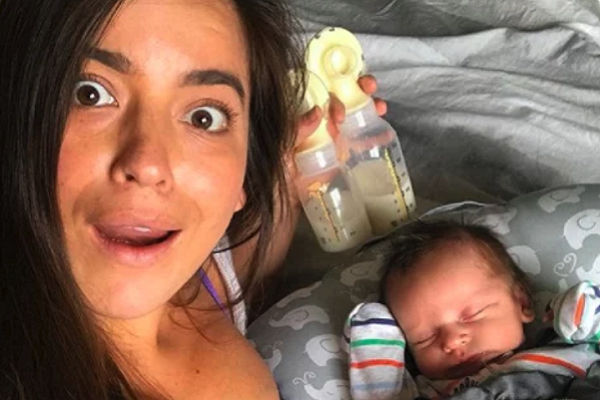 Picture via Instagram
The decision of whether or not to breastfeed is a deeply personal one.
It can be particularly conflicting when you choose to go ahead and breastfeed, but find the process painful and difficult. You start feeling disheartened, especially when you hear about the magical connection that some people feel when their child latches for the first time.
Well, Amy Kiefer, Wisconsin mum-of-two, is here for you. The mum shared a very candid post about her breastfeeding difficulties on Instagram - and we LOVE it!
"Breastfeeding is NOT easy for this mama," she revealed in the caption, "If you're like me and have some early struggles with your little babes, the beautiful bonding part comes later. That is more than OKAY! Heck, you might never love it or feel that bonding thing everyone talks about and then more power to you for sticking to the tough job!"
Amy continued, "With my firstborn I had extreme, toe-curling, face crinkled (read: crying) nipple pain... my nipples were wrecked."
They didn't manage to breastfeed without excruciating pain until her son Maxwell was 8 weeks old, but Amy proudly said, "Reflecting back I feel like a badass for making it through that mess."
You go, girl!
With her littlest one, Trey, things have thankfully been much easier for the outspoken mama.
"I experienced the normal nipple soreness, but we were pain-free very early on," Amy wrote, "Our biggest problem is my freaking Pam Anderson boobs that super soak him during each feeding. Even with my best efforts (and lactation consultant recommendations), the girls have not quit.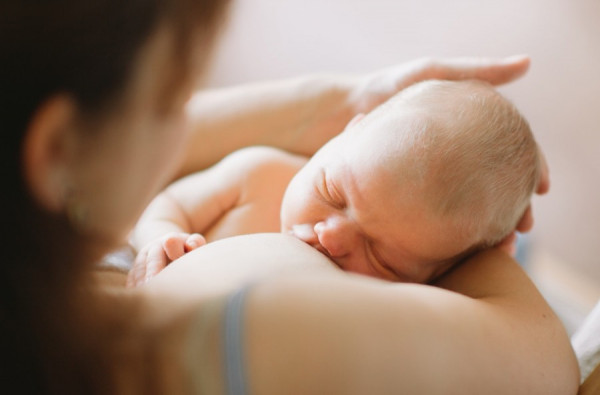 "I know most people think it's a super amazing problem to have, but unless you've walked a mile in someone's mega boobs...you don't understand it."
That's a saying we'll have to remember!
Amy ended her post with a much-needed reminder that all mums should cut themselves some slack when it comes to breastfeeding our bundles of joy.
"So heck you guys, don't be so hard on yourselves, your breastfeeding issues, or your supplies! Stop comparing yourself to other mamas and just ride your own breastfeeding ride. Cheer for each other, listen to each other, encourage each other and anyone else that is raising a little person...we got this wild and beautiful mess."
Amen, sister!