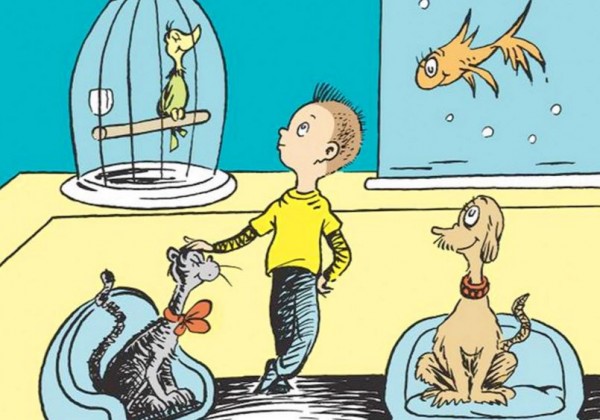 HarperCollins Children's Books, in partnership with Dr. Seuss Enterprises L.P. is thrilled to announce the release of the hardback edition of Dr. Seuss' What Pet Should I Get?
The never-seen-before picture book by the world's best-selling children's book author, Theodor Geisel, became an instant bestseller when it was released in the US this summer.
The text and illustrations for What Pet Should I Get? were originally completed by Dr. Seuss sometime in the 1950s, but lay undiscovered until his wife, Audrey Geisel, and long-term secretary and friend, Claudia Prescott, discovered them in a box while cleaning out his office in 2013.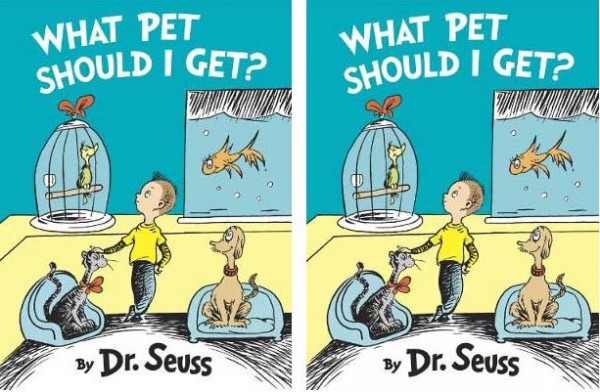 This never-ever-before-seen picture book about making up one's mind is the literary equivalent of buried treasure; a brother and sister visit a pet shop to pick a pet, but can't decide which one to go for.
Sometimes making a choice can seem impossible to a child, and Dr. Seuss' book explores how hard it is to make up your mind.
The cliffhanger ending will also fire children's imaginations and provoke discussion about their own choices.
Published by HarperCollins, it is available now.