Creator of the Not Just a Princess book series, Gavin Leonard, has funded the first six books with a very successful Kickstarter campaign – reaching 215 percent of his funding goal in less than a week
Not Just a Princess started as a parenting blog in July 2017 when Gavin discovered a lack of positive, capable female leaders in the books he was reading to his young daughter, Jade. Gavin quickly realised that many people shared his frustration with the way women are represented in children's literature and he decided to do something about it.
Gavin explained: "When myself and my wife, Shannon, looked for books to read to Jade, I was astonished at how often the main female character was portrayed as weak, helpless and incapable. I was determined to teach Jade – and all girls really – that they can be whatever they want to be and that they DON'T have to wait around to be saved!"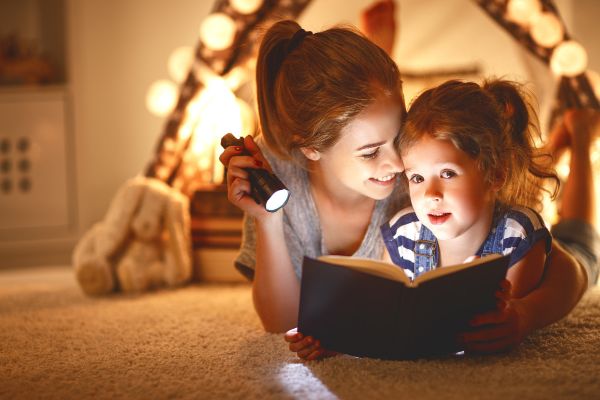 From here Gavin decided to design his own series with Jade as the main character, but as he created stories for his daughter about the diverse careers she might one day pursue he began to introduce more characters with different jobs and two-year-old Jade loved the idea! He developed the concept further and commissioned some artwork as be began to write a series of children's books aimed at empowering young girls.
In March 2019 Not Just a Princess launched a Kickstarter campaign to fund the first six books in the series – the project was fully funded in just 90 minutes and reached 215 percent of its funding target in just a few days. The campaign is still running, giving customers the chance to buy the books for another 21 days and the first set of books is due to ship to eager readers next month.
Gavin said: "It was the perfect start to the Kickstarter campaign – we are so overwhelmed with the way people have responded to this idea and to the Not Just a Princess ethos over the last 12 months. The fact that we have reached our goal means that parents will be reading our stories, with such strong, capable female role models, to their little girls and boys by the Summer; it is a dream come true."
The project has been backed by over 245 people who have pledged funding in excess of €9,500 – more than doubling the initial funding target. There is still another three weeks of the campaign remaining and Gavin hopes to double the figure again to ensure that as many young children as possible can read the books and the Not Just a Princess ethos is felt around the world.
Gavin believes that the idea of the series will appeal to a wide range of parents, grandparents, aunts and uncles to read to their young families. Each princess in theses stories has a unique set of skills and, along with her animal sidekick, helps people to solve problems in the fictional land of 'Wonderville'. From pilots to detectives, inventors and photographers, Special Olympics athletes, vets, mechanics, divers and firefighters – there are no limits to what these princesses can do!
Gavin said: "At Not Just a Princess we want to break down the gender barriers that face our daughters, nieces and granddaughters in nearly every walk of life. We want all girls to see themselves represented in the strong female role models that we have created in our book series! We want young children from every corner of the planet to know that equality is important – that regardless of gender you can be whatever you want to be. We want to inspire our children to live their dreams and reach for the stars in everything they do!"
Not Just a Princess is live on Kickstarter now. To view rewards, back the project or buy the books visit Not Just a Princess Kickstarter.